8 Insane Things That Happened In New Mexico You Won't Find in History Books
There is a limited length of time devoted to each subject during the school year, so no syllabus can cover every aspect of our state's history. However, in the Land of Enchantment, that history is long and fascinating. Here are 8 crazy things that happened in New Mexico from the past that may have escaped your attention: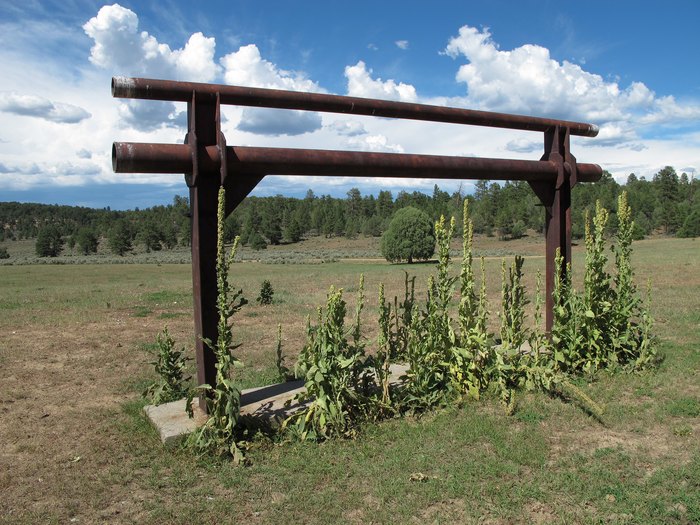 What unusual events in New Mexican history do you believe deserve more attention? If you enjoyed these quirky historical happenings, you may also be interested in reading about New Mexico's urban legends.
OnlyInYourState may earn compensation through affiliate links in this article.
More to Explore
Crazy Things That Happened In New Mexico
How has New Mexico changed over the years?
The tale of New Mexico history is quite a lengthy and long tale to tell. People have been living in the area we now know as the state of New Mexico for hundreds of years, long before any European colonizers such as the Spanish came along. A long time ago, pueblos were built that may have supported hundreds if not thousands of residents. You can still visit the ruins of such places at parks like the Chaco Culture National Historic Park. Later, as the Spanish moved in, they built things that are still around today, such as the oldest church in the United States - the San Miguel Mission. Now, New Mexico's history still shines through and can be seen in the old buildings, ruins, and more, but it has urbanized quite a bit. Cities like Albuquerque are quite modern unless you're in the historic areas.
What are the best little known stories about New Mexico?
If you want to impress your friends with some New Mexico trivia, here are a few lesser-known stories that should do the trick. It's no secret that the state has a history of being part of the rough wild west, and the likes of Billy the Kid were even buried here. There are many other outlaws, vigilantes, and more that went out guns blazing right in the state. You can learn about them here. Everyone knows about Smokey the Bear (of wildfire prevention fame), but did you know that he was from the Land of Enchantment? A wildfire raged through the village of Capitan and a small black bear cub was rescued, then later became a real-life embodiment of the beloved mascot.
Are there any urban legends in New Mexico?
There are many weird things that happened in New Mexico that are known, and some that may or may not be true. We can't talk about legends in this state without mentioning its UFO stories. Roswell, New Mexico is full of all things extraterrestrial, but there are other places in the state that have unnerving tales of aliens, such as Dulce. New Mexico also has its fair share of cryptids that are supposedly lurking about, such as chupacabras, teratorns (also known as thunderbirds), and even bigfoot.
Related Articles
Explore New Mexico
Featured Addresses