8 Easy Hikes To Add To Your Outdoor Bucket List In New Mexico
One of the best things about New Mexico is that you don't have to go too far into the wilderness or be an experienced hiker to find yourself surrounded by natural beauty. While there are lots of options for those who prefer a more challenging hike, you don't have to commit to an arduous trek for beautiful views. If you're a hiking novice or you just aren't able to devote a full day to hiking, you can still enjoy these eight best hikes in New Mexico!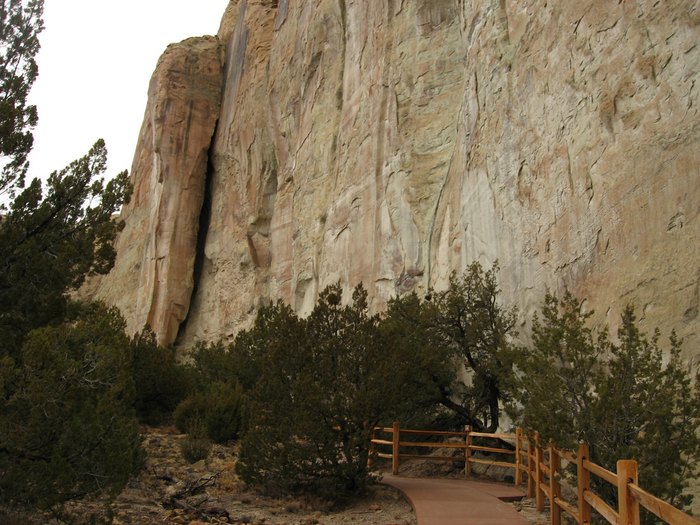 What's your favorite short hike in New Mexico? What do you consider are the best hikes in New Mexico? Let us know in the comments!
If you are looking for even suggestions for the best hikes in New Mexico, read our past article on trails under five miles in length.
OnlyInYourState may earn compensation through affiliate links in this article.
Best Hikes In New Mexico
April 22, 2022
What are some kid-friendly hikes around New Mexico?
Hiking with kids can be a challenge, but there are plenty of easy hikes in New Mexico you can do with little ones in tow. The Interdune Boardwalk at White Sands National Park is a great, short hike along an elevated boardwalk. It's only 0.4-miles long and offers some beautiful views of the park's glistening white sands and 10 outdoor exhibits along the route. It's fully accessible for wheelchairs and strollers, and there's even a shady area with seating where you can relax halfway along the walk.
The Main Ruin Loop at Bandelier National Monument is slightly longer at 1.4-miles long, but it's also an easy hike and the first section is paved and wheelchair accessible. You can climb ladders along the trail to the openings of cliff dwellings and find educational trail guides that explain the history of the dwellings at the visitor's center. For more trails to conquer with the whole family, check out our guide to some of the best kid-friendly hikes in New Mexico.
What are the best state parks to visit in New Mexico?
While its national parks are not to be missed, New Mexico also has some stunning state parks to visit. Favorites include City of Rocks State Park, which has towering rock formations created by volcanic activity; Bottomless Lakes State Park, with its seemingly bottomless lakes formed by sinkholes; Bluewater Lake State Park, featuring a beautiful, 1,200-acre lake and views of the Zuni Mountains; and the scenic Cimarron Canyon State Park. Our guide to the 14 best state parks in New Mexico can help you get on the path to more outdoor adventuring.