11 Incredible Day Trips Anyone Can Take From Las Cruces
Day trips are the perfect way to appreciate attractions close to home. The only requirements are a day off and some money to cover gas and meals. The price of each trip varies, but we've capped the drive time to roughly 90 minutes (three hours round trip). So, if a vacation feels a long way off, these fun mini-getaway day trips from Las Cruces are among the best day trips in New Mexico.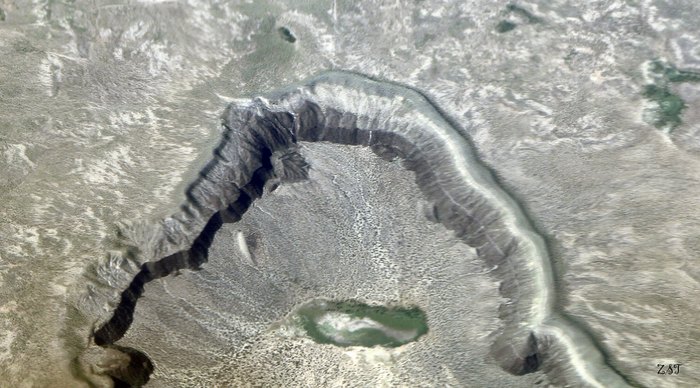 Have you visited any of these places? Do you have any favorite day trips from Las Cruces? If so we'd love to see your photos and hear about your experiences there.
If you're looking for other unique things to do, you might want to check out some of the weirdest places in New Mexico that the state has to offer!
OnlyInYourState may earn compensation through affiliate links in this article. As an Amazon Associate, we earn from qualifying purchases.
More to Explore
Best Day Trips in New Mexico
I had heard that Kilbourne Hole is one of the best day trips near me. Can you tell me more about it?
Located about an hour and a half from Las Cruces, Kilbourne Hole is really cool because it is the site of a former volcano. What's left of it is a massive crater that is believed to have been formed somewhere between 24,000 and 100,000 years ago. Its age and size (a little under two miles long and over a mile wide) make it one of the most unique volcano sites in the country.
Can you suggest a nice bed and breakfast inn close to Las Cruces?
Boy are you in for a treat! In Hillsboro, which is about an hour and a half drive from Las Cruces, you'll find the Black Range Vineyard which is home to one of the most charming little bed and breakfast inn accommodations in the state. The cool thing is, it's not listed on their website – you have to be in the know! So you'll definitely have the property almost all to yourself, making it a great romantic getaway.
Where can I find some good hiking spots in New Mexico?
New Mexico offers a wide array of hiking trails that offer something for every physical ability level. If you want something not too strenuous, you might consider the Inscription Trail. Located in El Morro National Monument, the name of the trail is in honor of the many bluff side inscriptions and petroglyphs carved along the way. And at Organ Mountain-Desert Peaks National Monument, there's the Peña Blanca Wilderness Study Area where the trails offer amazing views.
I'm looking for unique things to do around Albuquerque for kids.
Little and big kids alike really love Cliff's Amusement Park. Located only 15 minutes from downtown Albuquerque, the park encompasses thrill rides, a waterpark, traditional fair games, and a great deal more. You can definitely spend the entire day here; there is so much to see, do, and experience!
Related Articles
Explore New Mexico