These 10 Crazy Laws In New Jersey Will Have You Scratching Your Head In Wonder
Laws are designed to set boundaries and establish order. Many make sense, while others are just plain strange or entirely outdated. Here are some of the craziest laws still on the books in New Jersey. Take a look, and see if you're guilty of breaking any of these weird laws in New Jersey! Don't worry – we won't tell.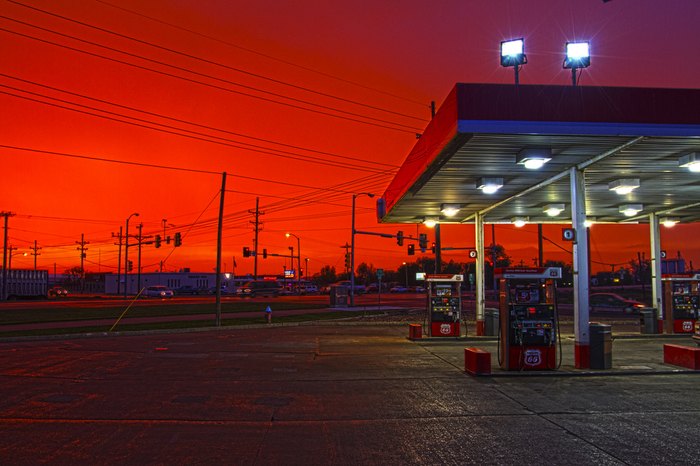 Which of these weird laws in New Jersey do you find strangest? Are there any other weird state or local laws that you would add to this list? Let us know in the comments.
OnlyInYourState may earn compensation through affiliate links in this article.
More to Explore
weird laws in New Jersey
What are some weird things about New Jersey?
New Jersey has over 14,000,000 residents. With that many people, we're bound to get a little weird every once in a while. It's not just people though, New Jersey has its share of strange animal stories as well. Here's some of the strangest stuff that has ever happened in our state. First up: New Jersey police found a stolen trailer FULL of pasta. In other New Jersey infractions, a Rahway burglar once returned to apologize. Talk about a crook with a conscience! And here's a wild one: an alligator was found in the Passaic River. Oh my!
Are New Jerseyans a weird bunch?
We are -- and proud of it! Our weirdness is most notable in our cuisine, in fact. There's a lot to love about New Jersey, but we are a particularly big fan of the food -- we know firsthand that there are some foods that just aren't the same out-of-state. For starters, we're very fond of our tomatoes. This should come as no surprise, as the state is known as the Garden State. New Jersey tomatoes are the best in the country and they are royalty here. In fact, our tomato pie is a summer specialty, and while this saucy little pie may seem weird to some, it's not to us! It's basically a pizza, minus the cheese. We also love our Taylor Ham. Also known as pork roll, Taylor Ham is a regional spiced breakfast meat that is also great for lunch or dinner. It's typically eaten topped with egg and cheese and served on a hard roll, which is another NJ delicacy. There's no better sandwich bread -- ask anyone! Wow -- we're hungry now!
Where are some weird places to visit in New Jersey?
Here in New Jersey, we welcome the weird. Throw a stone, and you'll land someplace delightfully bizarre. Case in point: these 12 weird museums. We have amazing art museums like the Noyes Museum Of Art in Oceanville, and great historic house museums like Ringwood Manor, but we also have some very strange museums. Ranging from the weirdest of weird to just a little quirky, these are some of the most unique museums in New Jersey. From museums celebrating the paranormal to museums with the oddest artifacts around (Snowmobiles? Two-headed cows? Insectropolis? Yes, yes, and yes!), you'll be wowed by these delightfully weird attractions.
Related Articles
Explore New Jersey