10 Unwritten Rules Every New Jerseyan Lives By 'Til Death
There's no official rule book for living in the sometimes gritty, but mostly gorgeous, Garden State. We're tough here: we're fighters, survivors, urban warriors… battling traffic to the shore, exorbitant property taxes, and the ever-consistent misrepresentations of our state. Why so much hate? Anyway, there are certain rules we live by to navigate life in New Jersey, and here are just a handful of them: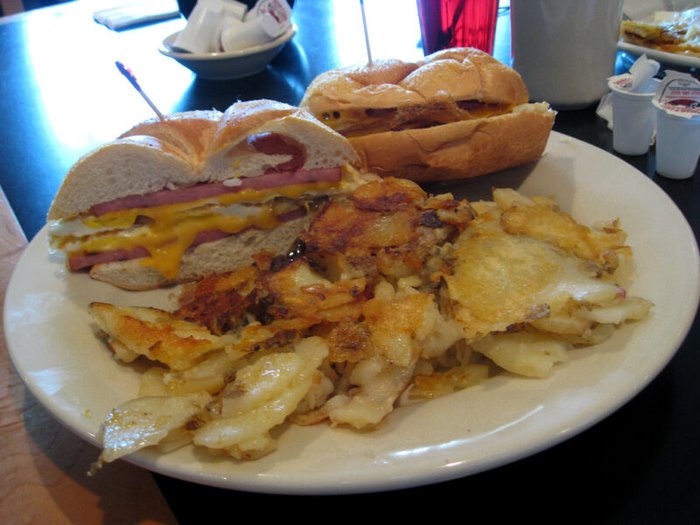 What are your rules for surviving, or thriving, in New Jersey? To make the most out of life in the Garden State, check out this list of the best hikes in New Jersey or this list of hidden gem restaurants.
OnlyInYourState may earn compensation through affiliate links in this article.
More to Explore
New Jersey Rules
What is living in New Jersey like?
New Jersey is a beautiful state with so much to do and so much to love, whether you're a nature lover or a city slicker. We have no doubt you'll find lots of things to fall in love with, no matter what. For example, New Jersey has collected numerous accolades over the years, such as being named the #1 place to raise a child, according to Save The Children. We're also home to what's been called the best golf course in the U.S., and we have also been named the #3 best state to live in according to USA Today. Overall, we agree: life here is pretty good!
What are some points of New Jersey pride?
New Jersey is a state full of varied points of pride; as it turns out, we have a lot to be proud of here in the beautiful Garden State. We're home to a decent handful of natural wonders, like Great Falls, nestled in Paterson, or our penchant for glowing beaches - literally! The awe-inspiring natural glow that is otherwise known as bioluminescence is prevalent along some of our beautiful shorelines, and you can't miss it. For a more complete list of awesome aspects of Jersey to be proud of, check this article out. 
What are some of the best parts of life in New Jersey?
Well, "best" is certainly subjective; however, we're more than certain that just about anyone can find things to love in New Jersey. For the more outdoorsy types, New Jersey is home to 81 different hiking and walking trails. We've also got more than 20 breathtaking waterfalls scattered throughout the state just begging to be photographed. For the more city-inclined, never fear - there's plenty to do in just about every beautiful Garden State town. New Jersey is home to numerous art museums in several cities and towns, and the cost of living is reasonable in the cities. We have beautiful summers and chilly winters, and we're also one of the very safest states in the US. Life here is lovely, and we're sure you'll fall in love with it.
Related Articles
Explore New Jersey
Featured Addresses