Your Ultimate Guide To Winter Attractions And Activities In New Jersey
Winter is coming soon to America, especially New Jersey, and many people might not think of the Garden State as a typical winter wonderland. After all, we're not a quiet, bucolic small-town kind of state – the type classically seen in Norman Rockwell Christmases. But as the season turns in New Jersey, something unusual happens – and New Jersey does the winter season like no one else around — especially when it comes to incredible day trips and weekend getaways. Not only are there a lot of amazing things to do in New Jersey in winter, from Camden to Cape May and the Atlantic City boardwalk, but many of them can't be found anywhere else in the country. From free things to do in winter in New Jersey, like a visit to a natural skating rink, to luxurious and romantic things to do in winter in New Jersey, like staying in a high-end resort, it's easy to discover just how amazing the winter season is in this small state.
As for family fun in New Jersey in winter, it's almost too much! Polar express trains, stunning light displays, and even a whole Christmas village! For those seeking adrenaline, there is more than one incredible place to hit the slopes or enjoy nature in a New Jersey state park. When the weather gets cool, it may just be the best time of the year for seeing just what makes New Jersey so unique.
Holiday Events In New Jersey
There is no other time of year when as many amazing destinations get together to put on a show as the Christmas season. Some of these events are seasonal only, while others transform well-known or historic destinations into dazzling displays of color and beauty. From Christmas light shows, to tree walks, to a Polar Express train ride and even an entire Christmas village in one of New Jersey's most stunning shopping and dining districts, there's something here for everyone.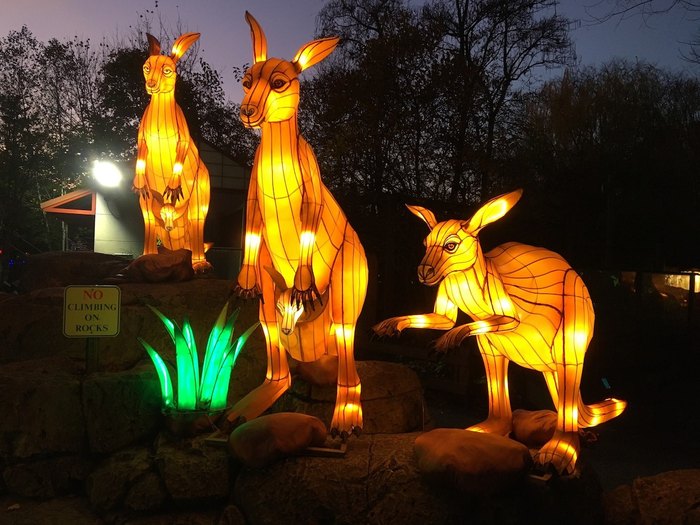 Christmas Towns In New Jersey
Sometimes it's not enough to find great things to do in New Jersey in the winter – we want a town that truly embraces the spirit inside and out. These three towns put the lights up early and fill the time before December 25th with parades, shows, home tours, and other special events that make sure the holiday spirit never stops until the big day.
Outdoor Activities
For those of us who love the cold weather, the winter months might feel like the perfect time to go outdoors! These four locations agree. If you're looking to go ice skating, you have your pick between a special seasonal ice skating rink or a natural wonderland. For those who want their winter activities to be a bit more action-packed, the choice is yours – inside or out?
Winter Getaways
Sometimes, we just need to get away from it all. If you want to escape the cold and relax in the lap of luxury, there's a stunning beachside resort waiting. For those who want a more rustic experience, a mountain cabin may just be the ideal winter getaway. For those of us who just like to go big, New Jersey's most exciting resort is just as stunning in the winter as it is every other season.
Perhaps due to its proximity to New York, New Jersey is busy, busy, busy all the time, and that's part of its appeal. But as winter arrives, it takes on a new magical quality that we look forward to all year. What are your favorite things to do in New Jersey in winter? Which of these New Jersey winter activities have you done in past years? Let us know in the comments section! Make sure you have all your cold-weather essentials, and make your plans for a winter of fun and adventure now!
OnlyInYourState may earn compensation through affiliate links in this article. As an Amazon Associate, we earn from qualifying purchases.
Related Articles
Explore New Jersey