Most People Don't Know About This Underrated Raptor Center Hiding In New Jersey
Did you know The Raptor Trust in New Jersey is a world-class bird rehabilitation center? The staff cares for thousands of birds each year and it's open to the public for tours and educational events all year long, seven days a week. Not only will you learn something about love at the Raptor bird sanctuary, but have your cameras to take some of the most phenomenal pictures of your life in New Jersey.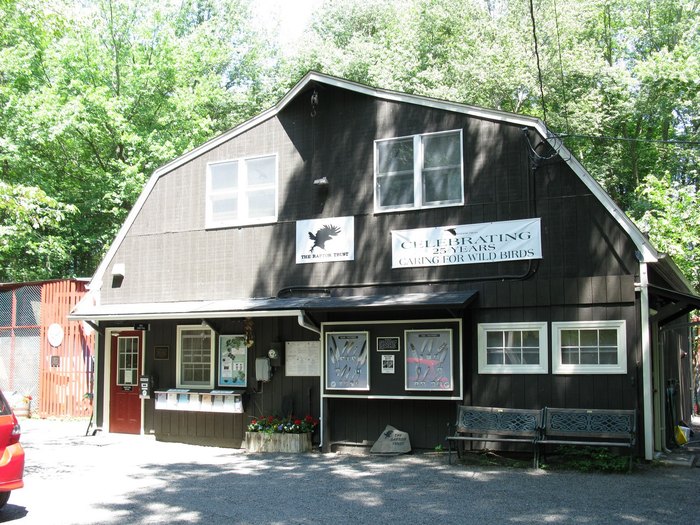 Learn more on The Raptor Trust's website. You'll find more information about the resident birds, the mission, upcoming events, and tour options.
And while you're in Millington, drive approximately 20 miles to see what's up in Madison, one of New Jersey's best towns to live, work, and dine.
OnlyInYourState may earn compensation through affiliate links in this article.
More to Explore
Most People Don't Know About This Underrated Raptor Center Hiding In New Jersey
What's the most beautiful hike in New Jersey?
Some of the hiking spots in New Jersey that are completely out of this world include:

Are there any haunted trails in New Jersey?
One is listed above, New Jersey Pine Barrens, specifically the Batona Trail, where people reportedly disappeared without a trace, including a husband and wife. And a skeleton was found in the woods.
The creepiest hike in New Jersey takes you through the ruins of an abandoned village. The Watchung Reservation History Trail is 6 miles of historic sites in Union County's Watchung Reservation, a 2,000+acre preserve. Of note, it was designed by famous landscape artists, the Olmsted Brothers, who designed Central Park in New York City, and many other prominent outdoor spaces.
The trail is marked with pink blazes and signposts along the way identifying the location of each site. It begins and ends at the Trailside Nature & Science Center, but can also be accessed from parking areas at the Deserted Village of Feltville and Lake Surprise.
Feltville Village is a spooky story all its own, which was abandoned twice and contains several buildings dating back to the 18th century. Folks have seen occult activities in the nearby woods, a girl's wandering spirit, and the ghosts of three young sisters. The centuries-old cemetery adds to the haunted atmosphere where people have felt cold spots.
If you have time to visit the Trailside Nature & Science Center at 452 New Providence Road in Mountainside, you'll understand why there may be a few ghosts lingering on as some of the features are very old and some have been torn down, including a Copper Mine dating back to the 1600s, and a girl scout cabin was destroyed by fire there in 1975. Discover more about this chilling place on the Union County New Jersey Website. 
Related Articles
Featured Addresses

The Raptor Trust, 1390 White Bridge Rd, Millington, NJ 07946, USA