These 12 Towns In New Jersey Have The Best Main Streets You Gotta Visit
Main streets are the heart and soul of American cities and towns, serving as community hubs that offer shopping, dining, and entertainment, all in one convenient location. Though some of these streets are not called "Main Street" by name, they are Main Streets in spirit. Here are some of the best main streets in New Jersey.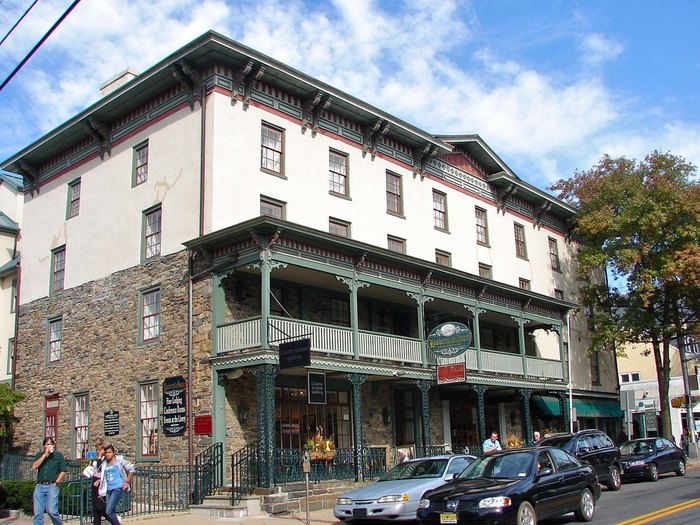 Two things to note: Other cities had charming downtown areas (Red Bank and  Westfield, for example) but the shops were not concentrated on a single street. Also, the photos reflect the towns mentioned, but not necessarily the streets. What are some of the other best main streets in New Jersey that we should all visit? Be sure to share the streets, and your favorite small shops, in the comments!
If you love antiquing, head to Main Street in Mullica Hill located in Gloucester County for some of the best antique shops in both the Garden State and the country.
OnlyInYourState may earn compensation through affiliate links in this article.
Address: N Union St, Lambertville, NJ 08530, USA
Address: Bloomfield Ave, Montclair, NJ, USA
Address: Kings Hwy, Haddonfield, NJ, USA
Address: Spring St, Newton, NJ 07860, USA
Address: Washington St, Hoboken, NJ 07030, USA
Address: Nassau St, Princeton, NJ, USA
Address: Washington St, Cape May, NJ 08204, USA
Address: Main St, Chester, NJ 07930, USA
Address: E Palisade Ave, Englewood, NJ, USA
Address: N High St, Millville, NJ 08332, USA
Address: Park Ave, Rutherford, NJ, USA
Address: Haddon Ave, Collingswood, NJ, USA
Best Main Streets In New Jersey
April 09, 2021
What are the most charming towns in New Jersey?
Princeton is about as charming a town as they come. With its historic architecture, Ivy League Princeton University, museums, theatres, and main street with shopping and restaurants, it's easy to fall in love with this area. If you have not yet visited Princeton, make it a point to take a day or weekend trip here to explore all it has to offer. Another charming town, Lambertville, sits along a canal offering picture-perfect scenery among its restaurants and shops. Once a factory town, it has transformed into a foodie haven with dozens of excellent dining options.
What are the most historic towns in New Jersey?
Before the American Revolution, Morristown, which was previously known as New Hanover, was a European settlement in 1715. Jockey Hollow in Morristown served as the Continental Army's Second encampment in 1779-1780 and George Washington's headquarters was at Ford Mansion which you can visit and learn more about the area's role during the Revolutionary War. As one of the original 13 colonies, New Jersey has dozens of historic towns that are worthy of a visit, whether you are a history buff or not. Read more in our post, 15 Historic Towns In New Jersey That Will Transport You To The Past.
What is the smallest town in New Jersey?
The smallest incorporated city in the Garden State just so happens to be among the smallest in the United States. Corbin City, located in Atlantic County, was established in 1922 and, to this day, has just over 500 residents. It's a peaceful community with only a handful of businesses and sits along the picturesque Tuckahoe River. From this tiny city, there's also easy access to Ocean City which is just a few minutes away.