The Natural Swimming Hole At Greenwood Park In New Jersey Will Take You Back To The Good Ole Days
New Jersey is home to dozens of beautiful lakes and natural pools, many of which I've covered before. Today, I'm featuring a recent discovery – Greenwood Park Bells Lake. A South Jersey gem, it's open to members and guests. Membership is affordable and offers a multitude of benefits.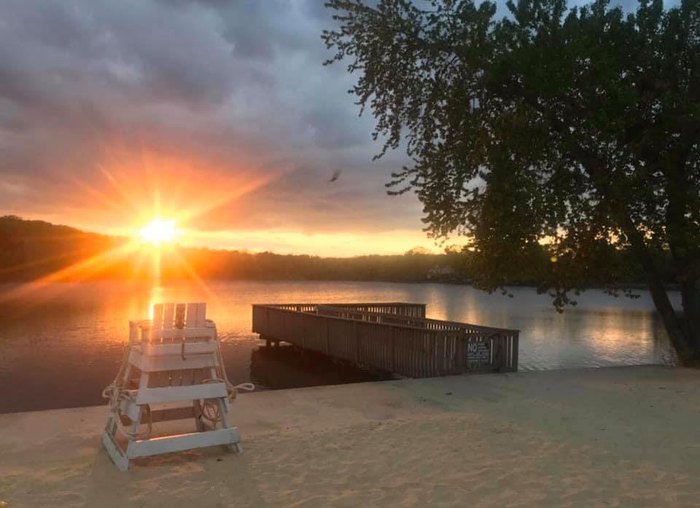 Greenwood Park Bells Lake isn't just a place to swim, it's a community. No one knows exactly when the lake was made, but we do know it has been a gathering place for decades. Sailboat regattas were popular in the 1970s and today members enjoy beach yoga and water Zumba, among other activities. You'll find cornhole, charcoal grills, doggie dip days, free wi-fi, movie nights, live entertainment, paddleboard, and plenty more. There's a lot to love! Fun is a given with all there is to do, and a full calendar of events. The grounds are currently open, with restrictions, and the community hopes to be able to open for swimming soon. Boat rentals ARE available. Not near Washington Township (Blackwood)? Check out more of the best New Jersey swimming holes.
Address: 50 Bells Lake Dr, Blackwood, NJ 08012, USA