The First Indoor Nerf Gun Arena In New Jersey Is Just As Much Fun As It Sounds
One of the best parts about living in New Jersey is that it's a great place to raise a kid. Not only are the school systems great, but there are so many fun and engaging activities for kids to explore here. One exciting activity that's just come to New Jersey? An indoor Nerf gun arena. Yup, children (and hey, plenty of adults, too) are going to be racing to reserve some time at Pups of War's new arena. Armed with foam-dart shooting toy rifles, kids – and adults – can race around a safe arena filled with obstacles and surprises. It will bring back memories of all those fun nerf battles you had as a kid! If you're thinking "Are there any fun things to do near me", you can rest easy – Pups of War is here to save the day, rain or shine!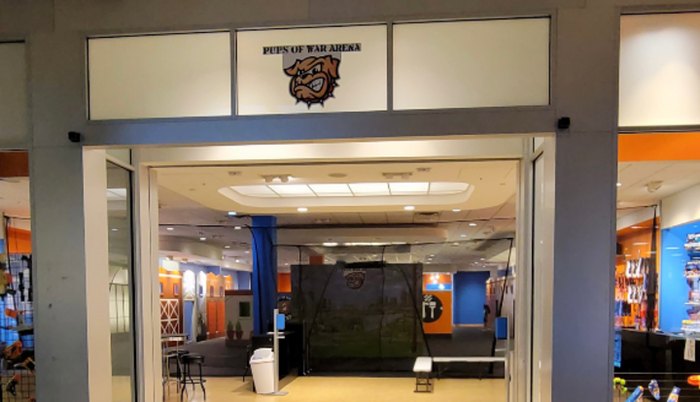 So, the next time you're planning a fun group event, or you and the kids are simply a little bored, consider looking into Pups of War! Rain or shine, you're guaranteed to have a great time at this indoor nerf gun arena. You can visit the official Pups of War website and Facebook page to learn all about how to play this unique activity, For more fun things to do in New Jersey, consider a visit to this indoor trampoline park in the same town!
OnlyInYourState may earn compensation through affiliate links in this article.
Address: PUPS OF WAR, 755 NJ-18, East Brunswick, NJ 08816, USA
More Things To Do In New Jersey
February 16, 2023
What Underrated Places in New Jersey Should I Visit?
Yestercades is a small arcade chain with a location in Red Bank that pays tributes to decades of video game history. You'll be able to get a play-by-hour armband that gives you unlimited plays on the video games, pinball machines, and so much more.
Popcorn Park Zoo is an animal rescue center and clinic where you'll get up-close with a huge collection of animals. All the residents here are rescued animals who have been deemed unreleasable and are given a good home at the refuge!
If the kids need to blow off more steam after their Nerf gun arena adventure, head to the Essex County Regatta Playground, where they'll be able to play pirate to their heart's content!
What Are the Best Local Attractions in New Jersey?
If you're looking for more fun things to do in New Jersey after Pups at War, you can stay local with these destinations.
Rock 'N Air is a huge indoor trampoline park and gymnasium that has taken the classic indoor playground to a new level with an obstacle course, climbing wall, and even a virtual reality arena.
For a unique dining experience, head down to New Brunswick for Sakana, a Japanese restaurant where you can order anything you want off the menu for one fixed price. Adults will love the inventive sushi rolls, while kids will be happy with the many fried tempura options.