These 11 Beachfront Restaurants In New Jersey Are Out Of This World
I may be a bit biased, but few states do beaches better than New Jersey. (Ocean City was voted best beach town in America by Coastal Living magazine.) We also have a top notch food scene. (New Jersey was ranked as the best state for foodies by Saveur magazine.) What could be better than combining the two for a true culinary delight? These 11 beachfront restaurants in New Jersey offer fantastic food and spectacular scenery, listed below from north to south, so you can cruise your way down if you'd like. These are all tasty spots that you'll want to add to your bucket list!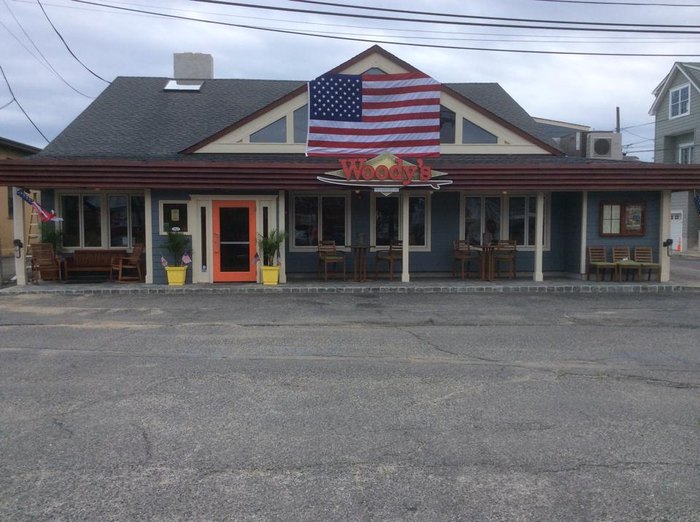 Which of these tops the list of the beachfront restaurants in New Jersey? Are there any we missed? Make sure to let us know in the comments below. I know there are so many great spots, I tried to feature a few lesser known gems.
New Jersey has some seriously good food. If you'd like to visit more great outdoor and waterfront dining picks, check out 16 Incredible Waterfront Restaurants Everyone In New Jersey Must Visit and 14 New Jersey Restaurants For A Magical Outdoor Dining Experience. It will be hard to choose where to eat!
OnlyInYourState may earn compensation through affiliate links in this article.
Address: 1 E Church St, Sea Bright, NJ 07760, USA
Address: 33 West St, Monmouth Beach, NJ 07750, USA
Address: Rooney's Oceanfront Restaurant, 100 Ocean Ave N, Long Branch, NJ 07740, USA
Address: 600 Ocean Ave, Avon-By-The-Sea, NJ 07717, USA
Address: 803 Ocean Ave, Belmar, NJ 07719, USA
Address: 20 Inlet Dr, Point Pleasant Beach, NJ 08742, USA
Address: 4th Street &, Boardwalk, Ocean City, NJ 08226, USA
Address: 715 Boardwalk, Seaside Heights, NJ 08751, USA
Address: 1133 Boardwalk, Atlantic City, NJ 08401, USA
Address: 3218 Boardwalk, Wildwood, NJ 08260, USA
Address: 236 Bayview Dr, Strathmere, NJ 08248, USA
Beachfront Restaurants In New Jersey
April 19, 2021
What kind of food is New Jersey famous for?
Sloppy Joes, sliders, cheesesteak: there are so many tasty food dishes that come out of New Jersey that we all know and love. But there's not one person who lives in this state who won't rave about the pizza! New Jersey pizza is in a class of its own, and deserves a spot right at the top.
What's the best seafood to order in New Jersey?
Situated right on the Atlantic, New Jersey is famous for surf clams and ocean quahogs. These seafood options are actually famous world wide, and are frequently used in sauces, chowders, and even breaded clam strips. They're so good you'll be coming back for more!