New Jersey's American Dream Mall Is In Limbo After Recent Setbacks
New Jersey's much anticipated American Dream Mall was set to open on March 19th. The opening was delayed due to the pandemic and by March 21st, the Garden State was on lockdown. Nonessential businesses were shuttered indefinitely to help stop the spread of Covid-19. The fate of the mall was once again up in the air. Here's what has happened since then:
Address: 1 American Dream Way, East Rutherford, NJ, 07073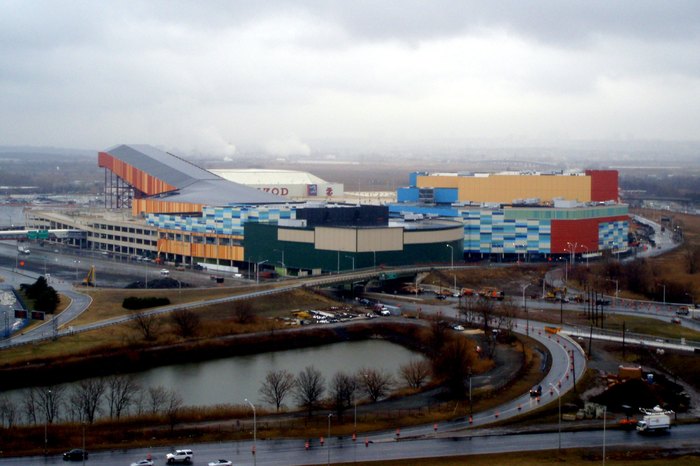 Things were looking promising. The mall was all set and ready to go with retailers including Zara, Saks Fifth Avenue, Hermes, Dulce & Gabbana, Uniqlo, Forever 21, Ulta, Sephora, Mulberry, H&M, Moncler, Primark, Scotch & Soda, and over 300 other shops. From high end to bargain friendly, this mall was made for everyone to enjoy. When it came to dining, visitors were also covered with a Coca Cola food court, H Mart, a Kosher food hall, and dozens of fast-casual and dine-in eateries. The American Dream would be an international destination, buzzing with shoppers, diners, and entertainment seekers…unfortunately, the dream was deferred.
Several tenants have since filed for bankruptcy including Barneys New York, CMX Cinemas, and GNC.
The mall's owners, Triple Five Group, are reported to have missed payments on another prominent property – The Mall of America in Minnesota.
American Dream, set to create over 22,000 jobs, temporarily furloughed or permanently laid off many existing employees – around 7 percent of the mall's previously filled positions were eliminated.
However, there's still a possibility that the mall will one day reopen. According to an article by CNBC, Triple Five Group is shifting its strategy. Prior to the pandemic, American Dream was slated to be a mix of 55% entertainment-related tenants and 45% retail tenants. Now, the ratio will be closer to 70/30, with 30% retail. No reopening date has been set but just days ago, the official American Dream Facebook page announced that they were thrilled to be hosting the 2021 Transplant Games of America from July 16-21. What do you think?
Address: American Dream, 1 American Dream Wy, East Rutherford, NJ 07073, USA
OnlyInYourState may earn compensation through affiliate links in this article.