Not Many People Realize That These 5 Things Are Actually Illegal In New Hampshire
We may be known as the "live free or die" state, but the Granite State has been around for a long time and there's a lot of history here. There have been plenty of weird laws in New Hampshire during that time, and you may be doing something illegal without even realizing it! Not surprisingly, not all of these weirdest laws in New Hampshire have come off the books. From the silly to the serious, here are a few things that not many people realize are illegal in New Hampshire.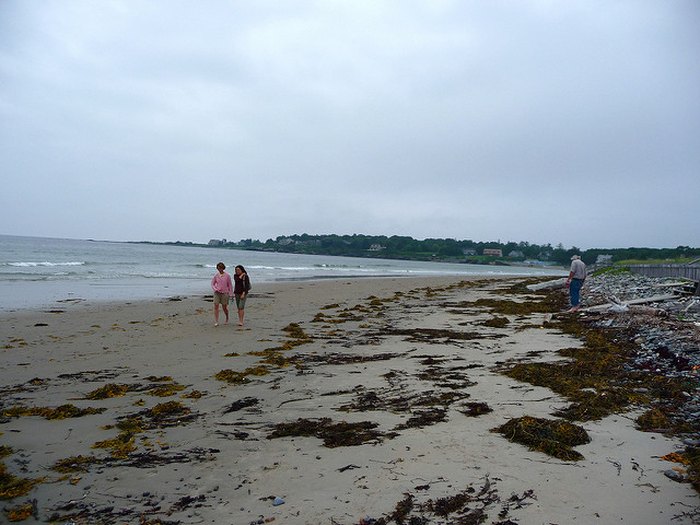 Did you have any idea all these things were illegal in New Hampshire? Do you know of any other weird laws in New Hampshire? Share your favorite wacky stories in the comments!
OnlyInYourState may earn compensation through affiliate links in this article.
weird laws in new hampshire
November 29, 2021
What are some weird things about living in New Hampshire?
Being in the Northeast, we New Hampshire folk have a thick skin when it comes to winter weather and frigid conditions that would send some running for the hills... and heat! For instance, if the weather is above freezing, you'll likely find us outside, in short sleeves, as if it were a sunny summer day. (The windows in our homes might be open, too, despite the fact that there's a roaring fire blazing in the fireplace!) In a similar fashion, iced coffee is our drink of choice, and we guzzle it year-round! Because if we actually waited for hot temps and warm weather, we might be waiting indefinitely. So don't be surprised if you see us out chatting on our driveways on the next snow day, donning flip-flops and shorts with an iced cuppa in hand.
What are some of the weirdest places in New Hampshire?
New Hampshire's a quirky state, so it's only fitting that it's home to a few quirky places. But we have some museums in a league of wonderfully weird all their own! After all, New Hampshirites are just too curious to be satisfied with the same old art and history museums. Here are a few of our favorite unique New Hampshire museums, and we recommend visiting them all! One of our favorites is Clark's Florence Murray Museum over in Lincoln. Clark's Trading Post has a strange collection of antique memorabilia and even a stuffed two-headed calf. It's a delightful collection of oddities sure to stoke your appetite for the weird!
Are people from New Hampshire weird?
You say weird, we say wonderful! Potato, po-tah-to. In New Hampshire, we know the importance of live free or die. And sometimes, that means doing what works for us, even if other people would find it a bit strange. Case in point: these 11 extremely weird things that you probably do if you're from the Granite State. Some notable things: we have a love/hate relationship with Boston and think their drivers are the worst. We absolutely love our state and think that New Hampshire is the very best place to live. Seriously, nowhere else can even begin to compare to the Granite State -- and that is just a fact! What things on the list can you relate to?