Everyone In New Hampshire Should Take This Underappreciated Scenic Drive
New Hampshirites are certainly not strangers to beautiful drives. In many parts of the state simply getting in the car for a trip to the grocery store and lead to moose sightings, foliage views, and other beauties we probably don't even notice anymore. That's what happens when you live in a place full of forests, mountains and even some coastline. We love any time we can take a beautiful drive, but doing so more intentionally can lead to a great day out. This scenic drive is a wonderful way to do that. Click here for exact directions through Google Maps.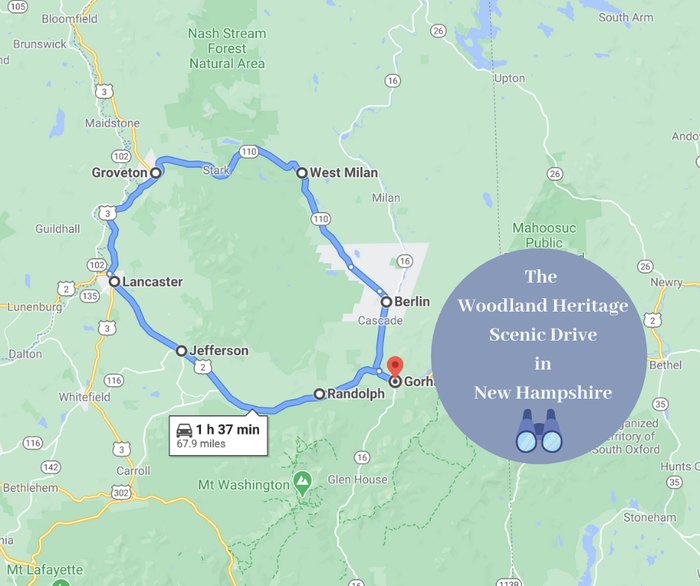 The Woodland Heritage Trail can be done in whole or in part without sacrificing any of the beauty. You can learn more about it on this official website. What other drives do you love here in the Granite State? Let us know so we can check them out and maybe even feature one.
Even the unexpected spots can lead to intense beauty. Here are 8 of the best backroads in New Hampshire for a long scenic drive.
OnlyInYourState may earn compensation through affiliate links in this article.
Address: Gorham, NH 03581, USA
Address: Berlin, NH, USA
Address: West Milan, Milan, NH 03588, USA
Address: Stark, NH 03582, USA
Address: Groveton, Northumberland, NH 03582, USA
Address: Lancaster, NH, USA
Address: Jefferson, NH, USA
Address: Randolph, NH, USA