The Sunrises At This Lake In New Hampshire Are Worth Waking Up Early For
Sunsets always get all the glory — but honestly, that's just because it's when most of us are awake. If you're looking for something truly spectacular, sunrises provide just as much of a colorful sky show, and are even more peaceful. Don't believe us? Well, if you're in New Hampshire, you're going to want to go to Lake Winnipesaukee, where you'll see sunrises that'll make you so thankful you dragged yourself out of bed.
Lake Winnipesaukee, located at the foothills of the White Mountains, is the largest lake in New Hampshire, and as such is already a popular tourist destination — after all, there's great hiking, charming shops, delicious restaurants, and of course, plenty of fun water activities. While that's all grand, what you've probably been missing out on the whole time is the amazing sunrise seen here. It's one of the best things you can do while at Lake Winnipesaukee.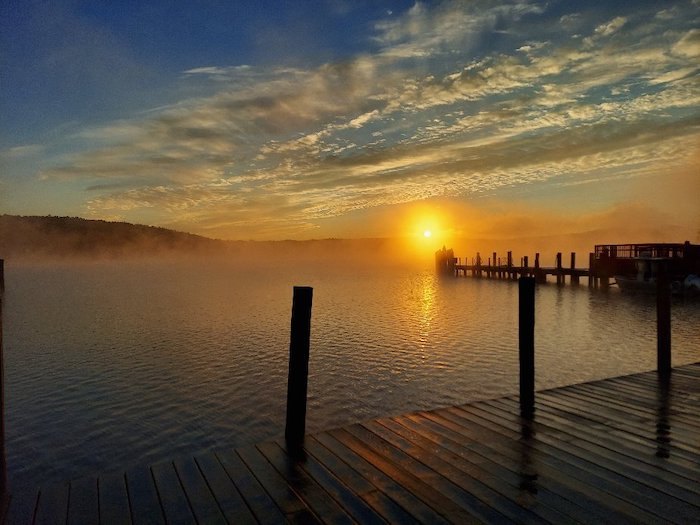 So next time you're at Lake Winnipesaukee, pull yourself out of bed and head out to see the sky. You'll start your day off the right way if you make time for such a stunning, quiet sight.
Address: Lake Winnipesaukee, New Hampshire, USA