There's No Better Place To Spend Your Summer Than These 9 Hidden New Hampshire Spots
Summer in New Hampshire is in full-swing and that means tons of opportunities for fun! Whether that means local attractions like amusement and water parks or getting lost in the depths of nature, it's not uncommon to find yourself busy each and every weekend before the leaves begin to change. If you have kids that are home for the summer you might even find your weekdays packed to the brim! Here are a few more things to add to your list. Each of these are a bit lesser-known, so you might even find them easier to add to your must-see list!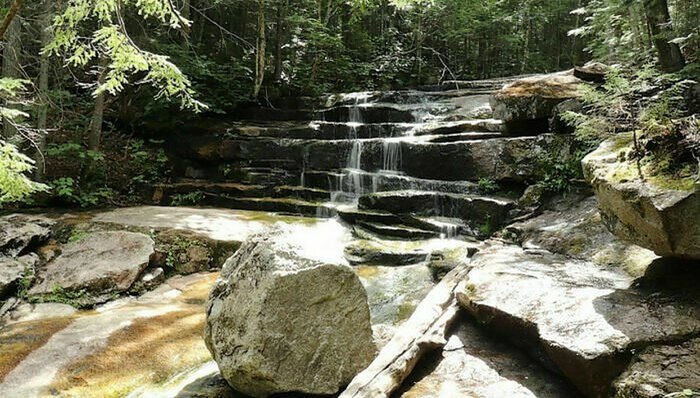 What are some of your favorite hidden gems locations throughout the state? We know you might not want to share them with everyone, but we promise that you'll feel good for sharing some kindness!
Not all of what you do this summer needs to be off-the-beaten-path. We love camping with friends and family at large beloved campgrounds, too. And the new(ish) Jellystone Park may just be the Disneyland of New Hampshire campgrounds!
OnlyInYourState may earn compensation through affiliate links in this article.
Address: Sandwich Range Wilderness, North Sandwich, NH 03259, USA
Address: Benson Park, 19 Kimball Hill Rd, Hudson, NH 03051, USA
Address: Mt Kearsarge Indian Museum, 18 Highlawn Rd, Warner, NH 03278, USA
Address: Andres Institute of Art, 98 Rte 13, Brookline, NH 03033, USA
Address: Mollidgewock State Park, 1437 Berlin Rd, Errol, NH 03579, USA
Address: Saint-Gaudens National Historical Park, 139 St Gaudens Rd, Cornish, NH 03745, USA
Address: King Ravine, Randolph, NH 03593, USA
Address: Frost Point, Rye, NH 03870, USA
Address: Distant Hill Gardens, 507 March Hill Rd, Walpole, NH 03608, USA