If You're New To Hiking In New Hampshire Start With These 8 Stunningly Simple Trails
Hiking in New Hampshire is like fishing when you live on a deserted island. It's necessary for life! While we might be exaggerating just a bit, getting outside is something we love and we think a lot of you do too. But, there's a common misconception that you need to be some kind of avid hiker to see the best of the state. That could not be further from the truth. There are tons of beautiful beginner trails to explore and these are just a few of them.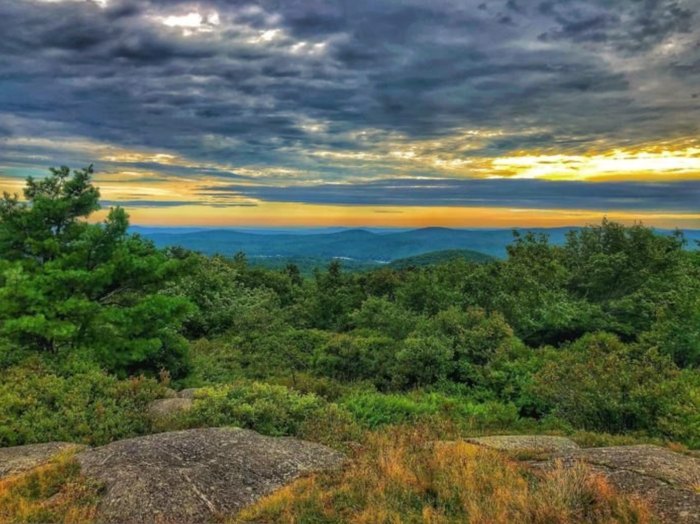 What are your favorite trails to tackle? If you have any easy ones, let us know! And if you're familiar with any that are great as a next step up from beginner trails, share your best recommendations.
One of our favorite hikes includes some fun and unexpected features. The exhilarating Mount Morgan and Percival Loop includes ladders and caves for a fun New Hampshire day.
Address: Pitcher Mountain, Stoddard, NH 03464, USA
Address: Mount Cardigan, Mt Cardigan, Orange, NH 03741, USA
Address: Lockes Hill Trailhead, 2303-2437 Lake Shore Rd, Gilford, NH 03249, USA
Address: Mount Kearsarge, Mt Kearsarge, Warner, NH 03278, USA
Address: Echo Lake, Conway, NH 03860, USA
Address: Sweet Trail, Durham, NH 03824, USA
Address: Center Sandwich, Sandwich, NH 03227, USA
Address: Glen Ellis Falls Trailhead, White Mountain National Forest, Appalachian National Scenic Trail, Jackson, NH 03846, USA