Thousands Of Singing Spring Peepers Are A Welcome Sound Of A New Season Here In New Hampshire
Winter is on its way out in most parts of the state, and little by little, we know that spring is coming. It might not be consistently warm yet and we might still be seeing a snow shower here and there, but the trees are sprouting buds and flowers are beginning to emerge from the soil. In short, warmer and happier days can't be far away now. As we look for the little things that prove spring in New Hampshire is here, keep an eye out for the spring peepers sound; it's time for spring peepers in New Hampshire, and this little New Hampshire state frog is a welcome sign of coming change. If you're wondering, what are peepers? Let us tell you all about it!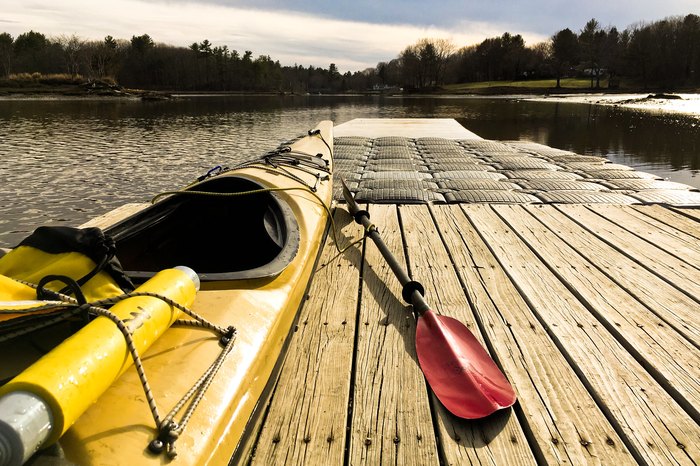 Do spring peepers live in New Hampshire? They sure do, and now you know when to expect them! To learn more about spring peepers in New Hampshire, check out the state's wildlife website.
OnlyInYourState may earn compensation through affiliate links in this article.
More to Explore
Do Spring Peepers Come Out in New Hampshire?
What is spring like in New Hampshire?  
New Hampshire might have some pretty rough winters, which just means we enjoy spring that much more. While winter around here is often brutally cold and very, very snowy, spring heralds a time where the snow finally begins to disappear and wind and ice is replaced with rain, though temperatures during springtime in New Hampshire do tend to stay on the chilly side. Spring also brings the rainy/stormy season, and occasionally severe weather like large hail and even tornadoes (about two a year) can occur. For the most part, though, spring in New Hampshire is outrageously pleasant, with average temperatures hovering around the 60 to 70-degree mark. The nights are still fairly cold, with average temperatures in the 40s. During the day, wildflowers begin to spread and birds begin returning from their warm winter destinations. Spring in New Hampshire is a truly wonderful time, and everyone ought to experience it at some point in their lives.

 
What are some of the best things about spring in New Hampshire? 
Maple season
Hiking trails and campgrounds opening
Waterfalls thawing
Wildflowers blooming
Spring festivals
Spring in New Hampshire is simply the best (outside of summer, of course... okay, fall is pretty awesome, too), and we celebrate this amazing time of year every year by emerging from our homes and enjoying the great outdoors. First of all, springtime is maple season, and there is much maple deliciousness to be harvested and enjoyed almost everywhere right about now. Hiking trails and campgrounds previously closed for the winter start opening up, and folks start hitting the trails to forget winter and bring in the new, warm season with glee. Many of New Hampshire's amazing waterfalls thaw out as well, and with the snowmelt adding to the water levels in rivers, streams, and lakes, many of the falls swell and become much larger than normal, making spring the best time of year for waterfall chasing in New Hampshire. Admire the spread of wildflowers and attend various spring festivals in small towns.
Related Articles
Featured Addresses