These 9 Overlooks Across New Hampshire Are The Perfect Spots For Stunning Fall Views
There's truly no better time in New Hampshire than autumn! From scenic drives to hikes through the woods, being surrounded by brightly colored leaves and that crisp, cool air is a feeling you just won't get outside of this season. And, we'd argue that you just can't experience it the same way in any other state! If you love being in the Granite State during autumn you'll also love these stunning scenic overlooks. Some require a hike and others can simply be driven to, but all will knock your socks off!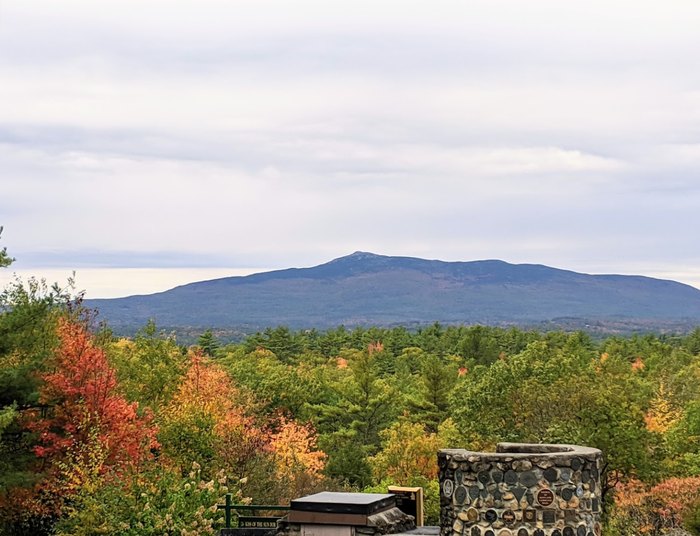 What are your go-to scenic overlooks during fall? Let us know in the comments so we can share them. And, head over to our Instagram account to see some more of the foliage views our community has shared over the last few weeks.
Fall foliage views can be enjoyed without an overlook, too. Not sure how? Take a walk across the Blair Bridge for a gorgeous view of New Hampshire's fall foliage.
Address: 10 Hale Hill Rd, Rindge, NH 03461, USA
Address: 984 White Mountain Hwy, North Conway, NH 03860, USA
Address: Bartlett, NH 03812, USA
Address: Mount Major, Mt Major, Alton, NH 03810, USA
Address: Artists Bluff, Franconia, NH 03580, USA
Address: Green Mountain, Claremont, NH 03743, USA
Address: Odiorne Point State Park, 570 Ocean Blvd, Rye, NH 03870, USA
Address: Table Rock, Dixville Township, NH 03576, USA
Address: Lincoln, NH, USA