The One Mesmerizing Place In New Hampshire To See The Northern Lights
Living in New Hampshire means experiencing a typical Northern climate, complete with some rough winters and beaches that feature chilly water even in the midst of a warm summer. But, it's not all bad! We've got the chance to enjoy cozy fireplaces for a bit longer than many other states and if you're a snow lover you're in one of the best places in the country! While the list of things we love about the Granite State's New England location is long, one of the most beautiful benefits is the chance to see the Northern Lights if you're in the right place at the right time.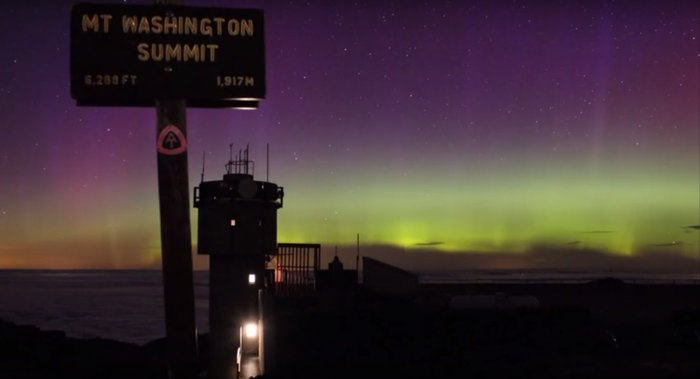 To see when and where the Northern Lights are most visible, we recommend visiting the NOAA 30-minute forecast here.
To experience the Northern Lights a bit more vividly without having to hike to the top of the coldest place in the state, check out this video courtesy of the Mount Washington Observatory:
While not entirely natural, you might also want to check out the twinkling, colorful lights at this Christmas lights display in Enfield.