Plan A Visit Now To The Best Neighborhood Christmas Light Display In New Hampshire At Country Side Drive
It's beginning to look a lot like, well, fall still. But! That doesn't mean we can't get into the holiday spirit. In fact, we believe it's never too early to get excited for the holidays in New Hampshire and that's why as we watch the leaves fall from the trees we're also building our list of winter to-dos. High on that list? Seeing the best Christmas lights in New Hampshire. It's not one of the fancy sponsored ones, but we think it might be even better!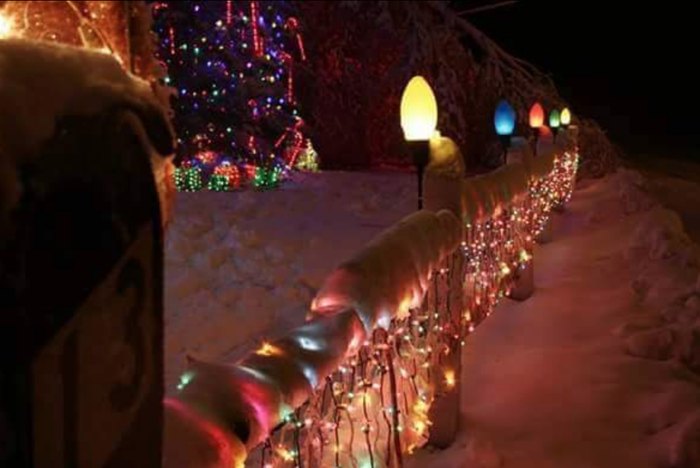 You can learn more about Whitney & Nic's Winter Wonderland through Facebook. This is a great way to keep track of when the lights will start and what they look like if you can't make the trip.
What are some other Christmas light displays in New Hampshire that are worth the drive? Let us know all about the best New Hampshire Christmas lights below in the comments section.
Looking for more Christmas in New Hampshire content? Then consider taking this amazing Christmas lights road trip in New Hampshire!
OnlyInYourState may earn compensation through affiliate links in this article.
Address: 13 Country Side Dr, Nashua, NH 03062, USA
best Christmas lights in New Hampshire
October 21, 2022
What else can I do in New Hampshire over the holiday season?
There are some towns that, during the Christmas season, transform into wonderful winter wonderlands with lots to see and do. In reality, New Hampshire's most enchanted celebration of Christmas is found in places like Stark, Jackson, and Keene.
What are the best winter activities to do in New Hampshire?
In addition to going on nighttime Christmas-light-hunting adventures and engaging in activities like ice skating and sledding, New Hampshire's state parks are fantastic places to visit in the winter.
What are the most well known State Parks in New Hampshire?
New Hampshire is a wonderful place for natural beauty and outdoor adventures. There are many state parks and areas of interest throughout the state. Some of the most well known state parks in New Hampshire are Crawford Notch State Park, Pawtuckaway State Park, and Franconia Notch State Park. Each offers something different and unique. If you're interested in learning more about the amazing collection of state parks in New Hampshire, then check out this list of the 8 best state parks in NH.
What are the best outdoor adventures in New Hampshire?
New Hampshire is one of the best states in America for outdoor activities and adventures. You could hike a mountain, explore the wilderness on a mountain bike, canoe down the Connecticut River, and countless other things. Here's our list of the best outdoor adventures in NH: 1) Take in Beaver Brook Falls; 2) Hike to the top of Mount Washington; 3) Road trip along the Kancamagus Highway; 4) Check out the lower falls in Albany; 5) Go for a whale watch on the NH coastline. It's time for an adventure!