Visit New Hampshire's Only National Park Property For A Truly Unforgettable Experience
Our state is full of amazing natural beauty, but somehow, there is not an actual national park to visit in New Hampshire. We do have a national historic site that includes beautiful gardens featuring statues by Saint-Gaudens making it one of the best parks in New Hampshire.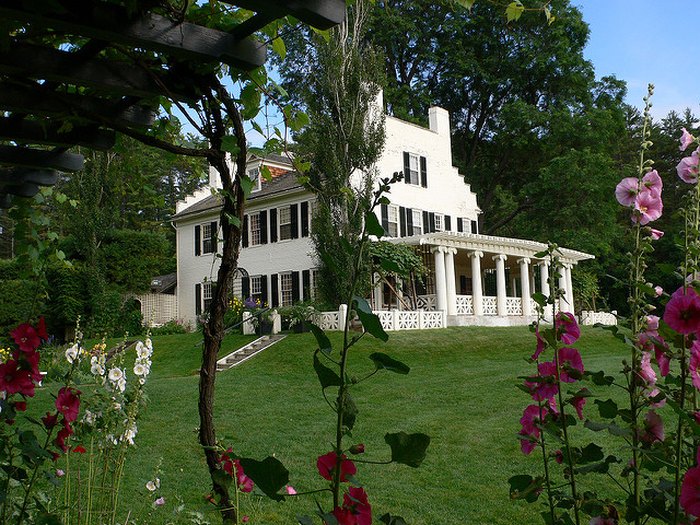 This beautiful treasure might not be what you are expecting when looking for a national park to visit in New Hampshire, but it certainly won't disappoint.
After you finish exploring Saint-Gaudens, Mount Ascutney state park is a short drive away and features some of the fantastic hiking trails in New Hampshire.
Address: Saint-Gaudens National Historical Site, 139 St Gaudens Rd, Cornish, NH 03745, USA
National Park in New Hampshire
March 10, 2022
What is the most beautiful hike in New Hampshire?
Don't be fooled by the name, but Rattlesnake Mountain Trail near Holderness, New Hampshire, is delightful! This is a moderate 3.7-mile out and back that should take about 2 hours. Open year-round, you'll find something different and equally stunning during each season. Climb 980 feet to the summit of Rattlesnake Mountain and be astonished at the spectacular view of Squam Lake!
What are the best family-friendly restaurants in New Hampshire?
The Airfield Café in North Hampton, New Hampshire, is located at Hampton Airport. While you eat, the whole family will be entertained watching the small planes take off and land on the airstrip. Inside, the dining room is decorated with model planes. Breakfast is served all day, and you can't go wrong with the Jumbo Jet breakfast combo.
What unique tours in New Hampshire can I take?
Visit Albacore Park in Portsmouth, New Hampshire, and tour the USS Albacore. This cold war era submarine operated up and down the east coast testing new Navy technology. Climb inside and see what life was like for the crew members serving in these very cramped quarters. You'll get to see where they worked, slept, and showered. Marvel at the number of switches and dials on the control panel and check out the periscope. When you are finished in the submarine, take a self-guided tour of the memorial garden. The beautiful garden contains statues and plaques to commemorate the crew of the USS Albacore and other submarines.
Address: Saint-Gaudens National Historical Site, 139 St Gaudens Rd, Cornish, NH 03745, USA