The Road Trip Through The Nash Stream Forest Region In New Hampshire Will Take You Through Sheer Autumnal Perfection
If you've always wanted to take a road trip through New Hampshire, this is certainly the time to do it! The colors are incredible and the air is crisp and wonderful. Plus, this is a great time of year to experience what the small towns dotted throughout the state are offering in the way of baked goods and pumpkin everything! This drive begins near the White Mountains and then meander up towards the Nash Stream Forest Natural Area. Hop in and let's go! We've even put together the exact driving instructions with a map to get you from town-to-town.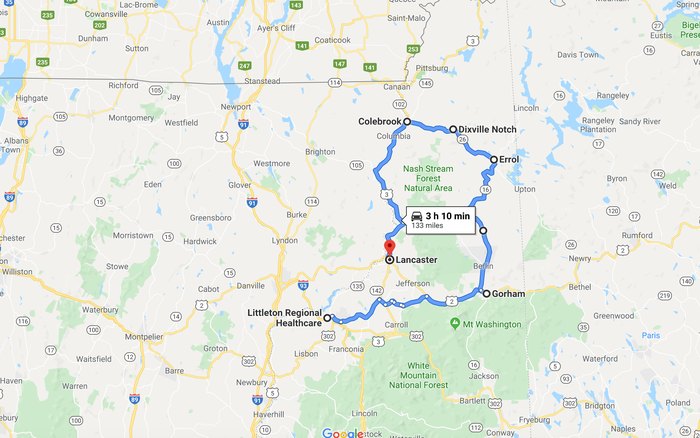 This isn't the only way to drive through some of the most beautiful parts of the state. These 8 country roads in New Hampshire are pure bliss in the fall.
OnlyInYourState may earn compensation through affiliate links in this article.
Address: Gorham, NH 03581, USA
Address: Littleton, NH 03561, USA
Address: Milan, NH 03588, USA
Address: Errol, NH, USA
Address: Dixville Notch, NH 03576, USA
Address: Colebrook, NH 03576, USA
Address: Lancaster, NH, USA
Address: Chutters, 43 Main St, Littleton, NH 03561, USA
Address: Umbagog Lake\Brags Bay, Errol, NH 03579, USA