There Is A Majestic Castle In New Hampshire You Can Actually Spend The Night In
New Hampshire is full of spacious mansions and cabins to stay in, but have you ever stayed in a castle? There's a castle on a hill near Rindge, NH that is surrounded by 500 acres of hiking and ski trails, landscaped walkways, and amazing views of Mt. Monadnock. Inside are four full bedrooms as well as several other sleeping spaces with sleep sofas and futons. More than enough for the whole family.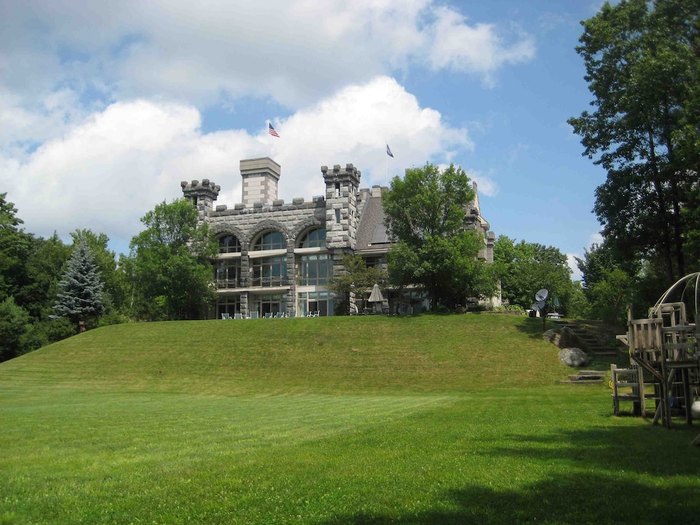 During the day, there are more than enough outdoor activities for everyone. For the kids, there is a large play set and treehouse. Take a jaunt to the beach on the Damon Upper Reservoir from which you can swim, fish, or paddle-board. It has a volleyball area as well as games of cornhole.
Hunt Castle is the perfect getaway for when you have a large family (including friends) and would love to be all in the same place with enough space for everyone to do their own thing, alone or in groups. While you're there, be sure to take a quick trip to The Cathedral of the Pines.
Address: 10 Sauvola Dr, Rindge, NH 03461, USA