5 Low-Key Hikes In New Hampshire With Amazing Payoffs
Everybody knows that the best hiking days are when it is a little bit cool outside. You still want sun, but it can't be too hot. It's actually perfect when there's a slight chill but not so much that you'll get cold, and no worries about getting caught in a snowstorm. But just because you want to take advantage of that doesn't mean you need to commit to scaling the Presidentials! There are plenty of more chilled-out hikes in New Hampshire that you'll find incredibly rewarding – both for the sense of accomplishment and for what you'll see along the way. Here are some of the best hikes in New Hampshire.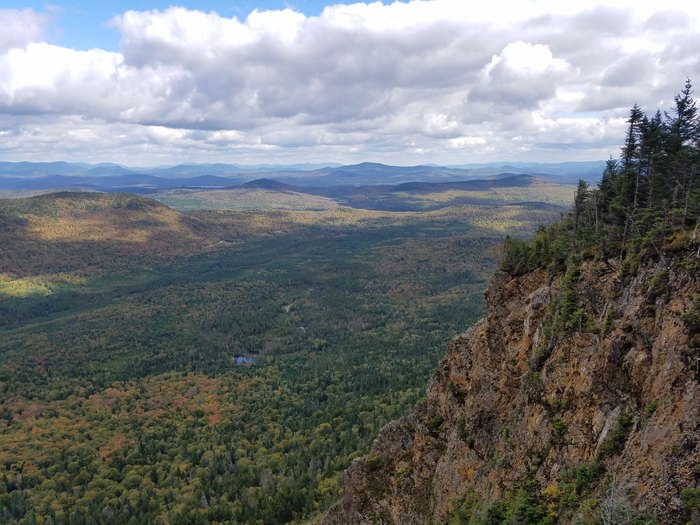 Looking for more New Hampshire nature? Check out this one spot that'll make you feel like you've entered a fantasy world.
OnlyInYourState may earn compensation through affiliate links in this article.
More to Explore
Best Hikes In New Hampshire
What are the most scenic hikes in New Hampshire?
New Hampshire is a smaller state that many forget has incredible hiking routes. Home to the White Mountains, New Hampshire has some of the most scenic hikes in all of New England, not to mention that the famous 2,000 mile Appalachian Trail crosses the state. If you are lucky, you may meet someone far into their journey.
Mount Pemigewasset
Mount Pemigewasset (also known as Indian Head) can be found in Franconia Notch State Park and sits at an elevation of over 2,500 feet. While shorter than many mountains in the west, this is actually quite large for New England, and will give you incredible views of the rest of Franconia Notch State Park and beyond. This hike clocks in at just under 3.7 miles, and doesn't have too many flat parts of the trail, but the views from the top are well worth it.
Temple Mountain
Temple Mountain can be found in the Temple Mountain State Reservation, and is a 5.2 mile hike that will bring you through lovely forests and up to Temple Mountain Peak. In the fall, the leaves on the forest trees turn all shades of orange, yellow, and red, and in the spring, you will have plenty of wildflowers along the trail to enjoy as you hike.
Champney Falls Trail
Champney Falls Trail can be found in the White Mountain National Forest and may have the best views of all three hikes. Like Temple Mountain, the fall leaves are simply breathtaking, but this trail has the extra treat of bringing you to a waterfall. In the winter, the falls freeze and are quite the sight. You can often watch ice climbers climbing up these frozen falls. In the warmer months, water flows down Champney Falls in a series of cascades that are over 50 feet long!
Related Articles
Explore New Hampshire