There's A Law In New Hampshire That Restricts You From Heating Up Your Car In Winter
We like to think you can get away with quite a few things here in New Hampshire. We wear flannel when we should probably be dressed slightly nicer and we have a certain way of talking that allows us to take some (ahem) liberties with the English language. But we just learned that there's one thing we've done our whole lives that we'll probably start thinking twice about! If you love hearing about weird laws in New Hampshire, get ready for a doozy.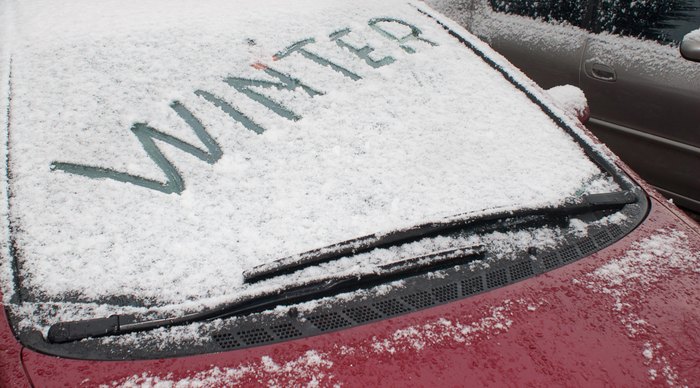 You can learn more about the law and how long you are legally allowed to idle your car here. What are some other weird laws in New Hampshire that you might be guilty of breaking? Let us know in the comments because there's a good chance quite a few of your neighbors are breaking them too!
Now that you're thinking about car trips, we have a great one for you to put on your list. Franconia Notch State Park completely transforms every winter and its frozen beauty is unforgettable! Forget the weird laws in New Hampshire for a while to enjoy some of the great outdoors!
OnlyInYourState may earn compensation through affiliate links in this article. As an Amazon Associate, we earn from qualifying purchases.
More to Explore
Life in New Hampshire
Do New Hampshirites have any strange habits?
While we like to believe we're normal, New Hampshirites have some strange habits. It's no secret that we typically see some brutal winters. And so, with streets and major roads covered in snow, it's not uncommon for us to get from one place to another in a snowmobile. Life must go on, after all! And, while some states only drink iced coffee when it's warm out, you'll see us downing our Dunks iced coffee in the dead of winter. These are aren't the only unique things you'll find in the people of New Hampshire. Like it or not, we do some extremely weird things!
What are the most beautiful places in New Hampshire?
There are some seriously beautiful places in New Hampshire and we love to share them! The Kancamagus Highway offers 56 miles of beauty throughout the year. This is one of the most beautiful roads trips you can take in the state and it draws people from all over the world. Here in New Hampshire beauty comes in all forms, including places to eat. The Italian Farmhouse in Plymouth is a local favorite, but there are plenty other beautiful restaurants in New Hampshire. There are also quite a few beautiful hiking trails to explore, including Ripley Falls in Crawford Notch State Park and The Great Bay National Wildlife Refuge in Newington.
What is the most beautiful aerial footage of New Hampshire?
Some of the most beautiful aerial footage in New Hampshire has been captured by local photographers throughout the state. From the small but mighty coastline to the magical mountain tops, drone footage gives an incredible view of what the state really looks like. There's certainly no shortage of beautiful footage, but one of our favorites is from Sengstopper Productions and includes soaring views over every section of the New Hampshire.
Related Articles
Explore New Hampshire
Featured Addresses