This Japanese Inspired Lake House In New Hampshire Is The Ultimate Retreat
Is there any better way to fall in love with New Hampshire than when heading to the many waterways that exist here? We say there is not! And that's why we're making it a priority to spend as much time as we can near the water. Of course, in a state with a relatively small coastline that's not always the easiest thing to do. But that doesn't mean it's impossible. New Hampshire has plenty of rivers, streams, lakes, and ponds to explore and this rental home sits on one of the most beautiful.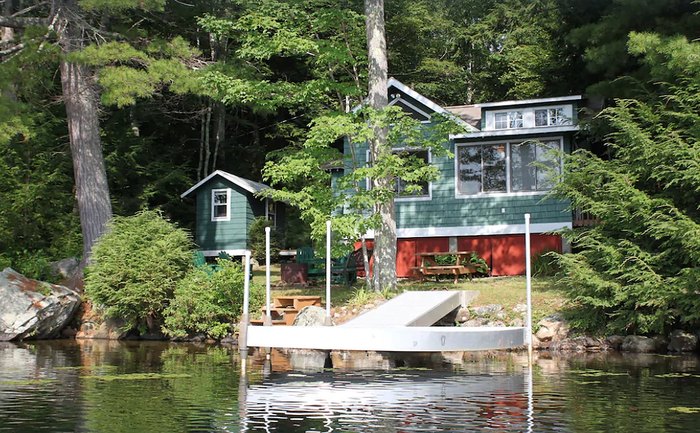 This Japanese-inpspired retreat can be booked for about $150 per night depending on the season. You can learn more about it by checking out the listing on VRBO. This is a popular destination so you'll want to plan in advance to make sure you get the dates you want.
We were serious about there being plenty of waterfront areas to enjoy! And you don't need to head to a large hotel. In fact, forget the resorts, rent this charming waterfront cottage in New Hampshire instead.
Address: Huntress Pond, Barnstead, NH, USA