If You Missed This Year's Fall Foliage Peak, Sit Back And Enjoy This Mesmerizing Drone Footage Shot Over New Hampshire
Every year peak fall foliage hits at a different time. Some years we've got plenty of time to catch it and others it feels like summer ends and winter begins before we've even peaked one single leaf. Those are the years that have us sitting in front of our computers looking at photos that others have taken. And that's just fine with us. We're also not embarrassed to say that things got away from us this year and we didn't take nearly as many leaf-peepin' trips as we would have liked. And that's why this drone video has been played on repeat around here. If you need a hearty dose of your own New Hampshire autumn, check it out!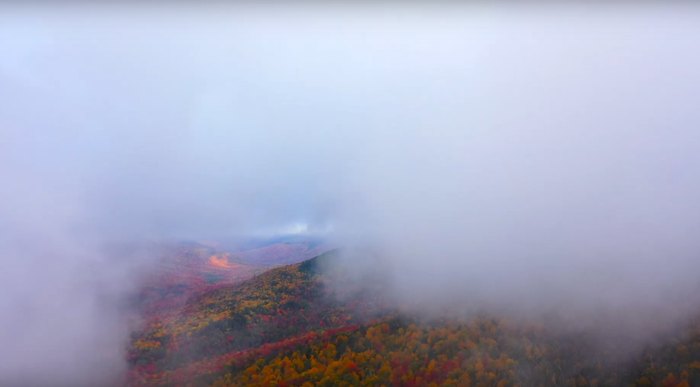 The video was created by Michael Holzwarth who has a channel featuring a few other beautiful drone video. You can see more of his work here. And you can see the video, in its entirety below:
Where have you seen the best fall foliage in the Granite State this year? Are there any areas that are still bright and colorful? Let us know so we all check it out!
Fall foliage is great, but there are a lot of worthy reasons to get in the car and head out on a road trip. In fact, New Hampshire's apple cider donut trail is everything you need for the perfect autumn adventure.
Address: New Hampshire, USA