This Beautiful Hike In New Hampshire Has A Mouthwatering Cafe Right Along The Trail
New Hampshire is one of the best places to be if you love the great outdoors. We've got plenty of mountains if you're looking for a challenge, but we also have tons of spots for people who simply enjoy meandering down a path with fresh air. If you fall into the latter category, you'll want to check out this simple rail trail. We love it for the exercise, but even more for the restaurant you'll find just beside it!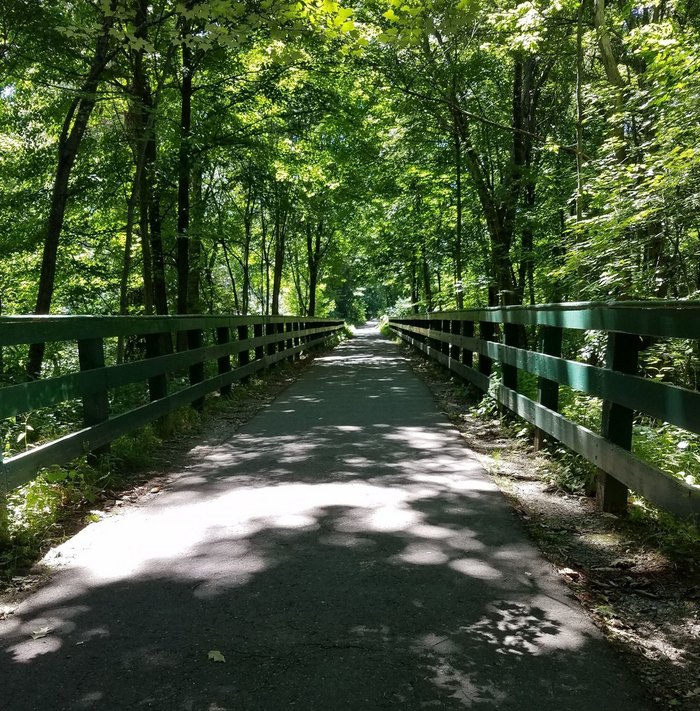 The Grind Rail Trail Cafe is open Monday through Saturday from 8 a.m. to 1 p.m. and Sunday from 8 a.m. to 12 p.m. You can learn more about it by visiting their website or checking them out on Facebook. Questions? Give them a call on. 603-247-4506. And you can learn all about the Derry Rail Trail by checking out alltrails.com or by visiting the trail's official website.
Looking for other great rail trails? New Hampshire has plenty! We especially love the longest rail trail in New Hampshire because it's a world of epic beauty we all want to experience.
Address: 5 W Broadway, Derry, NH 03038, USA
Address: Windham Rail Trail, Windham, NH 03087, USA