The Biggest And Best Flea Market In New Hampshire, Hollis Flea Market Is Now Re-Opening
When spring in New Hampshire arrives, we look forward to all the seasonal shops and restaurants that open for locals and tourists. From seafood shacks to more upscale spots, when these places open it truly feels like warm weather is here to stay. That's why we're excited to say that Hollis Flea Market in Hollis will be returning! Take a look at one of the best flea markets in New Hampshire.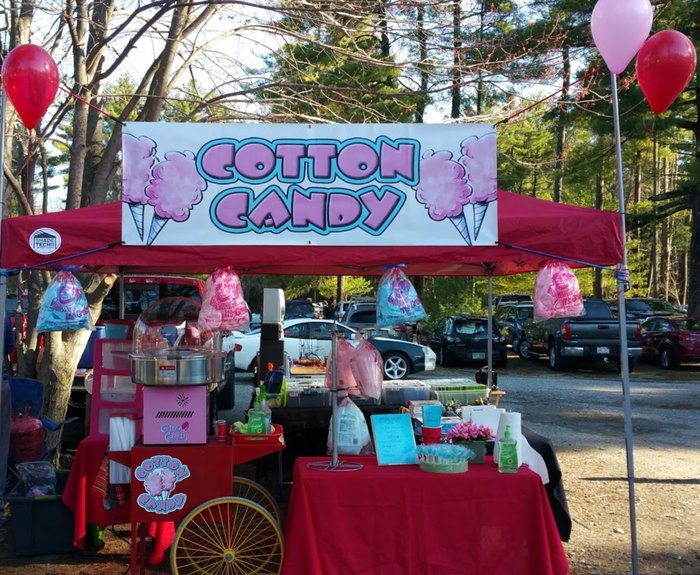 The Hollis Flea Market in Hollis opens in early spring every year, but be sure to check their website and Facebook for updates. Things could change based on announcements from the Governor. When they do open, you can visit from 7 a.m. to 2 p.m. every Sunday. You can reach them at 603-465-7677. Love visiting the Hollis Flea Market? Here are 7 other amazing flea markets in New Hampshire you absolutely have to visit.
OnlyInYourState may earn compensation through affiliate links in this article.
Address: Hollis Flea Market, 447 Silver Lake Rd, Hollis, NH 03049, USA
Discovering New Hampshire
February 24, 2023
Where should I go antique shopping in New Hampshire? 
If you can't stop treasure hunting, checking out one of the many antique shops in New Hampshire is a great way to find the most precious of items. Here are some of the best stores:
Laconia Antique Center in Laconia houses two floors of treasures in what was once a department store. There are over 150 vendors and many specialize in items or time periods so you are sure to find something that intrigues you.
R.S. Butler's Trading Company is a hot pink, impossible-to-miss antiques superstore located in Northwood. Make sure you explore the whole place, even the attic has some surprises!
Prospect Hill Antiques houses its collection in a gigantic barn that's over 22,000 square feet. It is an experience just to take in the ambiance here.
Are there any farmers markets in New Hampshire?
Shopping can work up a big appetite, and shopping for your ingredients locally is a great way to satisfy your hunger in a sustainable manner. A few of the best farmers markets in New Hampshire include:
At Canaan Farmers Market you can expect some unexpected produce, local goods, and even a glass-blowing demonstration!
Concord Farmers Market is so incredibly well stocked. You can get everything you need to make a delicious healthy meal and then ruin your appetite with a donut! They even have home-baked treats for your dog.
Lebanon Farmers Market offers arts and crafts for kids and live entertainment alongside a wide selection of fruits, vegetables, baked goods, and more.
Where are the best places to go hiking in New Hampshire?
Sometimes we need to take a break from shopping and take in all that nature has to offer, and going hiking in New Hampshire is a great way to do just that. These trails are fantastic options:
Mount Monadnock is one of the most popular hikes in the whole world and you will get to see views of six surrounding states when you reach the summit!
Lake of the Clouds is only 3 miles but it is QUITE steep, however, the views are more than well worth the effort as you will get to admire the lake flawlessly reflecting the sky above.
There are two ways to see Flume Gorge, by walking down to a viewing area or taking a full 2-mile loop hike to admire all angles of this stunning natural wonder.