The 11 Very Best Day Trips You Can Possibly Take In New Hampshire
In today's busy day and age, it's all too easy to get caught up in the daily grind and forget to experience all the best of what's around us. Luckily enough, New Hampshire has plenty of great attractions that make perfect short adventures. If you ever find yourself wondering "where can I find the coolest day trips near me in New Hampshire?", take a peek at our list below and explore all that your state has to offer! You'll make memories that last a lifetime.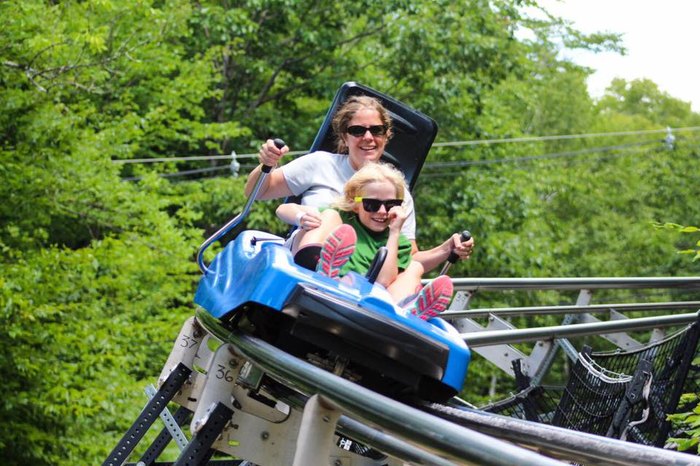 In New Hampshire, any of our seasons can be the perfect time to make some new memories – so gather your family and pencil some day trips in on your calendar.
Address: Little Attitash Mountain, Bartlett, NH 03812, USA
Address: Franconia Notch, Lincoln, NH 03580, USA
Address: Gilmanton Winery and Restaurant, 528 Meadow Pond Rd, Gilmanton, NH 03237, USA
Address: Saint-Gaudens National Historical Site, 139 St Gaudens Rd, Cornish, NH 03745, USA
Address: Mount Washington, Mt Washington, Sargent's Purchase, NH 03846, USA
Address: Charmingfare Farm, 774 High St, Candia, NH 03034, USA
Address: Loon Mountain Gondala Rides, Brook Way, Lincoln, NH 03251, USA
Address: Sculptured Rocks, Groton, NH 03266, USA
Address: Benson Park, 19 Kimball Hill Rd, Hudson, NH 03051, USA
Address: Jackson, NH, USA
Day Trips Near Me In New Hamshire
July 15, 2021
What are some must-visit places in New Hampshire?
New Hampshire is a gem of a state, and luckily, we don't take it for granite. With towering mountains, gorgeous lakes, remarkable hikes, and the best skiing on the East Coast, there are so many great places for a day trip in New Hampshire. Along with the places listed above, be sure to add a couple of other natural wonders and charming towns to your Granite State bucket list. The Flume Gorge is a beautiful spot in the summer, sure, but it transforms in the winter, and it's truly worth visiting. Wildcat Mountain is known as a great place to ski with views of Mount Washington, and in the summer, it offers scenic hiking, too.
Which season is the best for taking scenic day trips in New Hampshire?
Fall and winter are the best seasons for scenic day trips in New Hampshire. If you love snow, you'll love exploring in the winter! Most people, though, prefer to travel around New England in the fall. The autumn colors appear like a fireworks show on the mountainside, and there's nothing prettier than a view from a gondola, summit, or train bridge when the colors start to pop. Plan a beautiful byway drive that ends with a lakeside picnic, or take an easy (well, easy for the White Mountains) hike to the top of Mount Willard for some bucket-list-worthy trips.
Address: Little Attitash Mountain, Bartlett, NH 03812, USA
Address: Franconia Notch, Lincoln, NH 03580, USA
Address: Gilmanton Winery and Restaurant, 528 Meadow Pond Rd, Gilmanton, NH 03237, USA
Address: Saint-Gaudens National Historical Site, 139 St Gaudens Rd, Cornish, NH 03745, USA
Address: Mount Washington, Mt Washington, Sargent's Purchase, NH 03846, USA
Address: Charmingfare Farm, 774 High St, Candia, NH 03034, USA
Address: Loon Mountain Gondala Rides, Brook Way, Lincoln, NH 03251, USA
Address: Sculptured Rocks, Groton, NH 03266, USA
Address: Benson Park, 19 Kimball Hill Rd, Hudson, NH 03051, USA
Address: Jackson, NH, USA