12 Unforgettable Nevada Day Trips, One For Each Month Of The Year
If you'd like to explore more of Nevada, then you've come to the right place! Although there is a LOT more to the Silver State than the destinations on this list, we think you'll find that this is a fantastic place to start. Below is a wide variety of unforgettable day trips to take in Nevada – one for each month of the year. Pick and choose as you please, but definitely be sure to visit some of these amazing spots – easily some of the best day trips in Nevada you can take – throughout the year!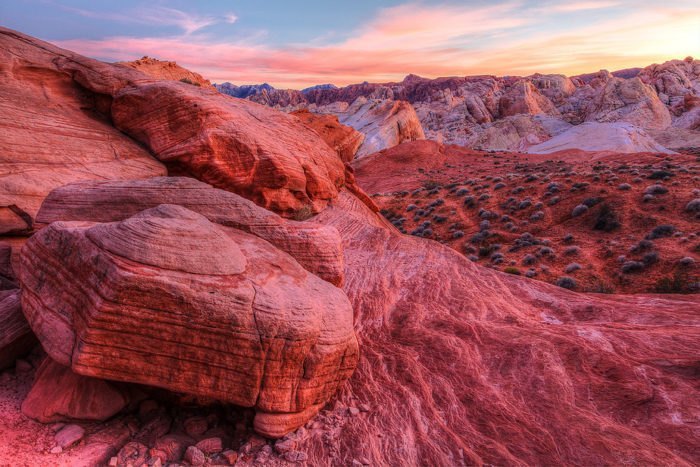 What do you think? Are you ready to make this year one to remember? Share the places you plan on visiting (and when) with us in the comments; we love hearing about your adventures.
OnlyInYourState may earn compensation through affiliate links in this article.
Best Day Trips In Nevada
July 09, 2022
What are some fun, unique things to do around Nevada?  
Sure, sure, you can go to Nevada and do the Strip and nothing else, but what fun is that? You should head outdoors and do all the amazingly unique things to do around Nevada instead! Check out the fascinating and weird Fly Geyser, in Gerlach, which was quite literally created by accident and remains one of our strangest geological features. Do the Pinball Hall of Fame, or maybe check out some of our ghost towns, like Rhyolite. Oh, and did you know you can check out a replica of the Simpson home from The Simpsons? Yep, that's Nevada.  
Where can I go for some interesting day trips near me?  
With lots of places to see and go, you're sure to find lots of ideas for day trips in Nevada no matter which area you're from. Make a day out of visiting Pyramid Lake, which is said to be one of the creepiest places in Nevada. Or, if that's a little too creepy for you, make a day out of one of the many amazing scenic drives in Nevada, like the Lake Tahoe East Shore Drive or the Red Rock Canyon Backcountry Byway. Wander out to Fallon and check out the mysteries of the singing sand at Sand Mountain, or embark upon an amazing hike at any of our 24 state parks.  
Where are all the best getaway spots near me?  
This one's easy: did you know Nevada is the hot springs capital of the United States? Seriously! There are more hot springs in Nevada – more than 300 – than any other state (even Wyoming). As a result, there are seemingly endless options for getaways in Nevada: just center them around the springs! Try out the historic Gold Strike Hot Springs in Boulder City, where you'll feel all your stress melt away in the pleasantly warm water around you. Or, go to Bog Hot Springs if you like remote locations in Nevada. It doesn't get much more remote – or relaxing – than that.