Step Inside The Abandoned Nevada Town That Survived The Atomic Era
Present-day Nevadans might be surprised to find out that during the Cold War years, almost 80% of all nuclear tests by the United States took place in our state. The Nevada Test Site is an area in Nye County about 65 miles northwest of Las Vegas. Once called the Nevada Proving Grounds, this federal site was created in 1951 for nuclear testing and covers 1,360 square miles. Read on as we explore this veritable "Doom Town in Nevada."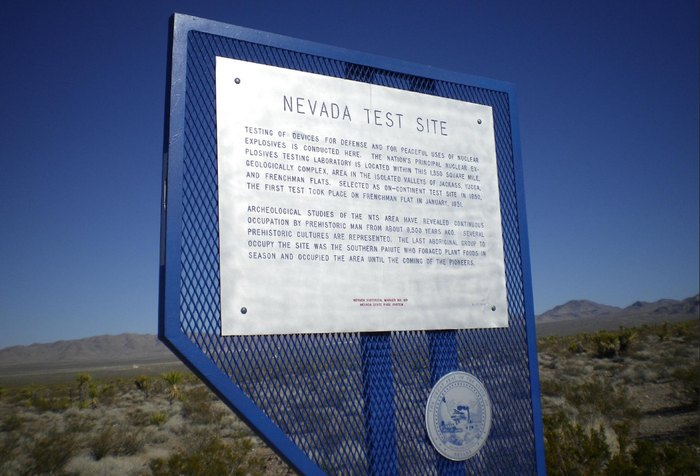 Have you ever been to this Nevada Doom Town? Would you visit this abandoned town in Nevada? We'd love to have you share your experience or thoughts in the comments section below!
If you're interested in other abandoned towns in Nevada, check out this article about Goldfield in Esmerelda County!
For other ideas for outdoor adventures in "The Silver State," check out this video:
OnlyInYourState may earn compensation through affiliate links in this article.
Address: Nevada Test Site Area 400, Nevada, USA
Exploring the Wonders of Nevada
January 29, 2023
What are some other Nevada ghost towns?
Hamilton – Located between Eureka and Ely, just off highway 50 in White Pine County, it was founded in 1868 after silver ore was discovered in the area.
Gold Point – Located about 300 miles south of Reno in Esmeralda County, the town still has several original and a few restored buildings
Unionville – Located south of Mill City in Pershing County it survived for about 10 years, at its largest home to approximately 3,000 residents.
Learn more on this Nevada ghost town road trip itinerary.
What are some other interesting facts about Nevada?
Despite being the driest state in the U.S., Nevada was nevertheless named after the Sierra Nevada mountain range which means "snow-covered."
The Hoover Dam, the largest public works project in the U.S., possesses a greater structural volume than the largest pyramid in Egypt.
The state's first permanent white settlement called Mormon Station was founded in 1815, but today the area is now called Genoa.
Learn more interesting facts about Nevada in this fascinating article.
What are some of the natural wonders in Nevada?
Valley of Fire State Park – The park is the largest and oldest state park in Nevada.
The Lunar Crater National Natural Landmark – This volcanic landmark encompasses an astounding 400 acres in size.
The Red Rock Canyon National Conservation Area – This popular hiking spot was Nevada's first conservation area.
Learn more about the natural wonders in Nevada in this article.