The Mystery Behind Nevada's Area 6 Will Send Shivers Down Your Spine
We're all familiar with Area 51, but what about Area 6?
Area 6 includes a mysterious mile-long, $9.6 million landing strip that's located within the Yucca Flat test site, approximately 12 miles from Area 51.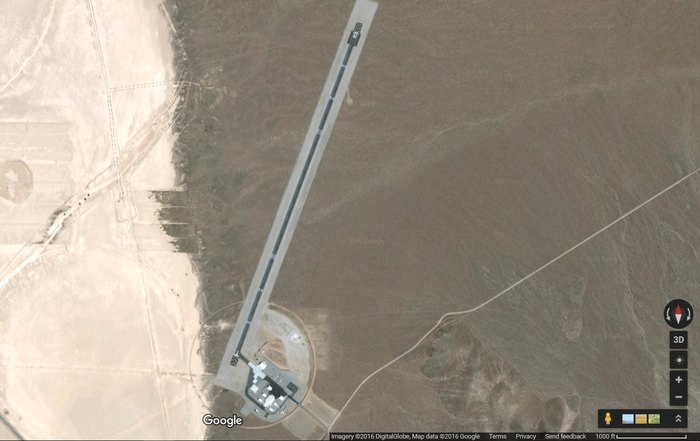 Very little is known about Area 6. However, the airstrip is heavily used by both the Defense and Homeland Security departments.
It's not surprising Area 6 is overshadowed by Area 51. After all, Area 51 is the world's most famous secret airbase. Regarding Area 51, there have been lots of speculation by UFO enthusiasts that space aliens and different types of extraterrestrial technology are being hidden there.
Area 6 was built in 2005 and can be seen from the highway, meaning it's not super secure. Well, not as secure as Area 51. And just like Area 51, what goes on at Area 6 is top secret. However, a few details have recently leaked out. For example, experts have described Area 6 as an aerial generations facility. And according to a report conducted by Energy Department contractor Bechtel SAIC, "The purpose of this facility is to construct, operate and test a variety of unmanned aerial vehicles. Tests include, but are not limited to, air frame modifications, sensor operation and on-board computer development. A small, manned chase plane is used to track the unmanned aerial vehicles."
The airspace above the landing strip is heavily controlled. Because of this, the possibility of planes or space satellites getting a detailed look at the surroundings is less likely to happen. The types of planes that are usually used at Area 6 are best suited for surveillance of hidden targets, weapons or personnel on the ground. Yucca Flat's high desert terrain resembles remote areas of Libya, where Al Qaeda or ISIS operatives could be hiding out.
If this is really happening, the government may be testing out sensor arrays, which are hundreds of smartphone-type cameras that have been mounted to planes to take time-lapse videos. Basically speaking, anything out there that's moving could be moved by a potential terrorist. This sure sounds comforting, doesn't it?
For a closer look at Area 6, check out this video:

What do you think? Had you ever heard of Area 6 before now?
OnlyInYourState may earn compensation through affiliate links in this article.