There's A Little-Known Hot Spring Creek In Nevada And It Feels Like Paradise
Do you know what's the best part of going on a Nevada adventure? Soaking in one of our state's hot springs at the end of the day. We're pretty lucky to live in a state that's home to more than 300 glorious hot springs. The question is: Which one to soak in next? If you haven't yet visited the little-known hot spring featured here, then you'll want to ASAP. This place is unique because it's located in the middle of nowhere (literally) and unlike many hot springs, it's not a pool. In fact, this spot would most accurately be described as a hot spring creek. The greatest part? You'll probably have it all to yourself. Take a look: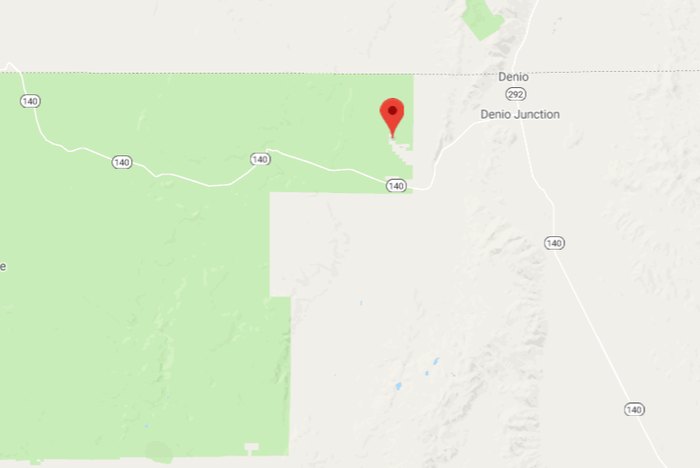 Doesn't this hot spring creek look absolutely glorious? If you love relaxing in our state's hot springs, then you'll definitely be interested in taking a look at our Hot Springs Road Trip Through Nevada. This epic trip leads you through the Silver State's most relaxing spots.
OnlyInYourState may earn compensation through affiliate links in this article. As an Amazon Associate, we earn from qualifying purchases.
More to Explore
Hot Springs in Nevada
What is the best hot springs resort in Nevada?  
Nevada is a hot springs enthusiast's paradise, to put it mildly. Amazingly, the state of Nevada is also the state which is home to the most natural hot springs in the entire nation – more than 300 of them, to be exact! Many are developed, and more still are undeveloped, but which ones are the fan favorites? Well, since there are so many, it's hard to pinpoint just one; however, there are specific examples that seem to surpass the rest in terms of awesomeness. The most popular hot springs resorts in Nevada include the amazing, historic Gold Strike Hot Spring, where you can soak all your troubles away in a naturally beautiful, relaxing setting. Okay, okay, maybe this one isn't a "resort" in the traditional sense, but it's a natural escape! If you're looking for a more traditional hot springs resort experience, you'll want to visit Carson Hot Springs Resort, which can be found nearby, naturally, Carson City. Springs here maintain a temperature range of 95-110 degrees and are open every day.  
Where are the natural hot springs in Nevada?  
Nevada is the hot springs capital of the United States; as we mentioned above, it's home to more than 300 known springs, some hot, some warm, many somewhere in between. For the most part, they can be found scattered throughout the state; you'll find a handful of them in southern Nevada, nearby Las Vegas. You'll find some peppered around the central Nevada region, and lots of them exist in the northernmost reaches of the state as well. No matter where you're coming from, there's probably a natural hot spring in Nevada near you! For some inspiration, you might want to take this awesome Nevada hot springs road trip we put together! It's a must-do for anyone who considers themselves a fan of these wonderful natural features.  
Related Articles
Explore Nevada
Featured Addresses

Bog Hot Springs, Nevada 89404, USA