You Won't Believe What Might Be Hidden Outside Of This Nevada Prison
One of Nevada's most famous stories is about a Wells Fargo stagecoach being held up along the 13 mile trail between Virginia City and Carson City, Nevada. Many people believe this robbery really took place, while others believe it's just a legend. Whether you believe it's real or just a myth, here's how the story goes: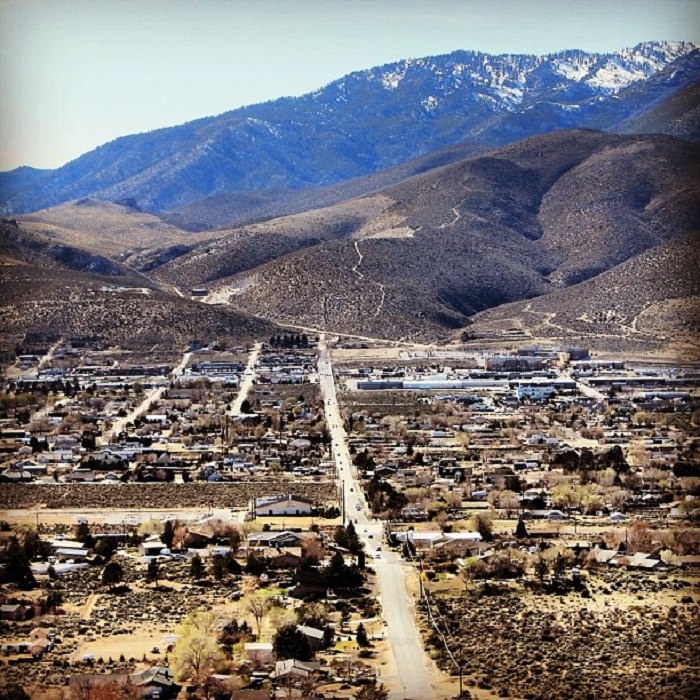 A Wells Fargo stagecoach driver (William Manners) and guard (Mike O'Fallon) were both extremely nervous while transporting a 300 lb. box filled with gold to the Carson City Mint. As they saw the Carson City Mint in the distance, they stopped in the small town of Empire and breathed a sigh of relief. Because the Carson City Mint was so close, they knew they didn't have to worry much longer.
After they took off to finish their journey, the unexpected happened. Their stagecoach was held up by four armed bandits. These bandits took jewelry from the passengers, in addition to taking the 300 lb. box filled with gold. The bandits fled on foot, but luckily they didn't get too far.
Within half an hour, the robbery had been reported in Carson City and a posse was on the bandits' trail. The bandits were soon captured and a shootout left three of them dead. Manuel Gonzales was the only remaining bandit. The posse finally captured him and discovered he wasn't in possession of the gold. While being questioned by authorities regarding the location of the gold, he refused to share any information.
Manuel Gonzales was sentenced to 20 years at the Nevada Territorial Prison and would often brag to his fellow inmates that he could see the treasure burial site from his cell window. Because of good behavior, Gonzales was released after serving only eight years. One month later, he died from natural causes and the missing gold has never been recovered.
Many treasure hunters believe the missing gold is buried on a small mound located near the Nevada State Prison. What do you believe? Do you believe the missing gold is still somewhere out there? Do you believe it's already been found and not reported? Did this robbery really take place, or is it just a myth? We can't wait to find out your thoughts regarding this!
OnlyInYourState may earn compensation through affiliate links in this article.