8 Truly Terrifying Ghost Stories That Prove Virginia City Is The Most Haunted City In Nevada
We're all familiar with Nevada's beautiful scenery and mining history. However, many of us aren't aware of how haunted the state really is. As a matter of fact, Nevada is one of the most haunted U.S. states, and the Silver State has Virginia City, in particular, to thank for this. Here are eight ghost stories that prove haunted Virginia City truly is the most haunted city in Nevada: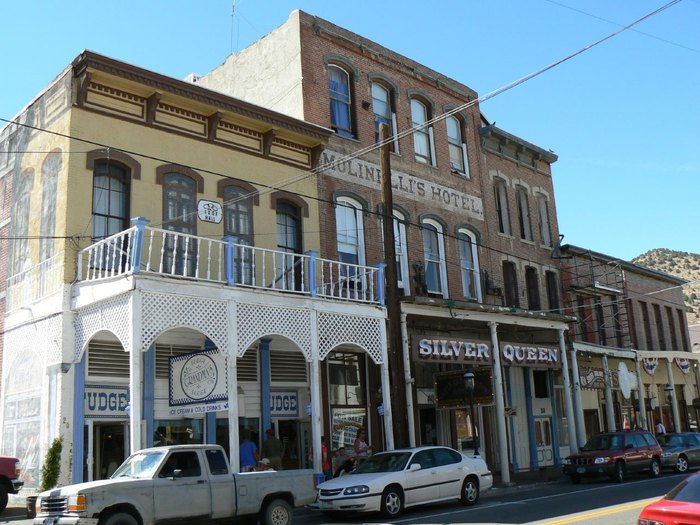 Were you already familiar with these ghost stories? Do you believe they're true? Let's hear your thoughts!
For more haunted Nevada, be sure to check out this awesome haunted Nevada road trip!
OnlyInYourState may earn compensation through affiliate links in this article. As an Amazon Associate, we earn from qualifying purchases.
More to Explore
Haunted Virginia City
Is Virginia City haunted?  
Plenty of folks will tell you yeah – Virginia City, Nevada, sure is haunted. It sure does seem like every establishment on the adorable main street of this small town has ghost stories behind it; in fact, we're pretty sure it would be harder to find places in Virginia City that aren't supposedly haunted, considering everywhere you turn there are spooks, spirits, and wayward souls.  
Where are some genuinely haunted places in Virginia City?  
Well, let us crack our knuckles and have a seat, because there's a long, long list of haunted places in Virginia City. The most infamous haunt in Nevada is located in this little town – the Silver Queen Hotel. It's been the subject of paranormal research for many years thanks to its amazing amount of recordable activity. Read some of the hotel's reviews for more ghost stories from guests! Other haunted places in Virginia City include the old Mackay Mansion Museum, the Washoe Club Museum and Saloon, the Silver Terrace Cemetery (of course), and Piper's Opera House. When we say Virginia City is the most haunted town in Nevada, we mean it.  
Are there many haunted hotels in Virginia City?  
We're fairly certain that every hotel in Virginia City is a haunted hotel in Virginia City. You can always check out the Silver Queen Hotel, sure, but there are lots more. Check out the eerily fascinating Sugarloaf Mountain Motel, on C Street, which has one room in particular where spirits seem to be active, and then spend the night at the old Gold Hill Hotel and Crown Point Restaurant and see what you can spot. Want more spirits and spookiness in your life? Be sure to check out some of the haunted saloons, cemeteries, and even the oddly terrifying empty lot next to the Silver Queen Hotel (which has been the site of many mysterious fires – so many, in fact, that the lot will not be built upon again).  
Related Articles
Explore Nevada
Featured Addresses

Virginia City, NV 89440, USA