The Haunted Playground In Nevada That Will Send Shivers Down Your Spine
Nevada is no stranger to paranormal activity. There are all sorts of haunted places to explore throughout the Silver State. However, not every haunted place takes the form of a century-old building in some long-abandoned ghost town. Some of them can be found in everyday places that we pass by without a second thought. Like this seemingly innocent park in Nevada. Is Fox Ridge Park haunted? We'll let you be the judge.
This popular city park is thought to be home to a haunted playground. The story behind this creepy haunt is both sad and chilling, so be sure to keep your eyes peeled the next time you visit. Read on to find out what's lurking at this haunted playground in Nevada: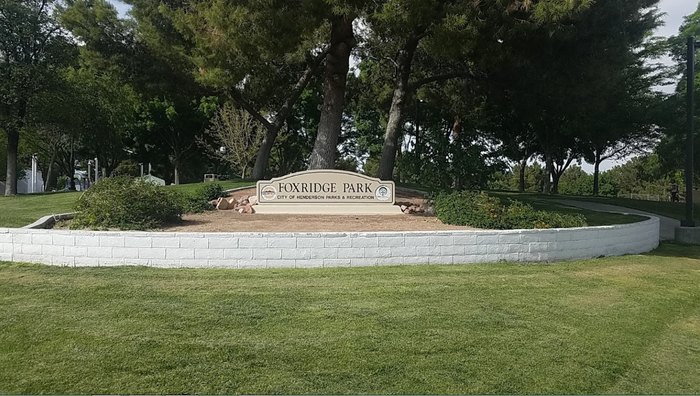 Get a closer look at Foxridge Park:
Did you know about this haunted park in Henderson, Nevada? What do you think, is Fox Ridge Park haunted? Whether you believe in ghosts or not, you have to admit there's something creepy about a lone swing rocking gently in the wind – or is it the wind…
If you're feeling daring, hop in your car and visit these 11 haunted places in Nevada… if you dare!
OnlyInYourState may earn compensation through affiliate links in this article. As an Amazon Associate, we earn from qualifying purchases.
More to Explore
haunted playground in Nevada
What are some other haunted places in Nevada?
Other haunted places in Nevada include:
Pyramid Lake
Horton Tunnel
Nevada is a beautiful state to live in, but it's definitely got its dark side too. It's known for its ghost towns, haunted places, spooky old cemeteries, and a rough history during the days of the wild, wild west. Here are 10 spots in Nevada that are sure to disturb you as much as they have us. We'll give you a sneak peek of the creepiness: for starters, there's Pyramid Lake, one of the largest lakes in the state. It's known for its strange rock formations and the blue-grayish color of the water. The lake has a dark history, though, and was the site of the Pyramid Lake War of 1860 between Native Americans and white colonizers. It's also the source of many dark Paiute legends, who saw the lake as cursed and still to this day avoid it. There's just something creepy about that dark water. Then there's Horton Tunnel. This 900-foot mining tunnel was created back in the 1800s but supposedly hauntings were witnessed commonly between 2013 and 2014. While the haunting may or may not be real, it's definitely a creepy place to be, so here it is on our list.
What are some ghost stories about Nevada?
Ghost stories about Nevada include those regarding:
Ash Meadows National Wildlife Refuge
Devil's Hole
Devil's Hole is a place with a name that should keep you far, far away. But if it doesn't, here's what you can expect: this limestone cavern can be found in the Ash Meadows National Wildlife Refuge. There's a pool at the bottom of Devil's Hole that is now completely fenced off as two boys died in it back in 1965. Charles Manson also had a fascination with the place and thought it was a way to get into hell... or so they say. Today it's one of the most haunted places in the Silver State, and if you're quiet, you might just hear the boys' tortured screams...
Are there many creepy places in Nevada?
Creepy places in Nevada include:
Nevada State Prison
A cemetery near Boulder City
Oh yes -- with over 600 ghost towns, plus loads of ghost stories and abandoned places, the Silver State is a downright creepy place to visit! One of the creepiest places to visit is Nevada State Prison. This gloomy prison in Carson City was the site of over 40 executions and is rumored to be haunted by the ghosts of criminals who died there. It's yet another site that was featured on the Ghost Adventures TV show, as well as a news station in Carson City that had Northern Nevada Ghost Hunters investigate the place. The prison is now closed because of budget cuts, although the gas chamber has been used for executions since the prison was shut down. You can take a tour of the prison through the Nevada State Preservation Society. We also have a haunted pet cemetery that's quite possibly the most unsettling place in the state. This creepy little cemetery can be found near Boulder City. The cemetery is home to the graves of at least 60 pets, though there's a rumor going around that several victims of the mob are buried here. Another ghost that reportedly has been seen is that of a white cat who follows visitors around. Eek!
Related Articles
Explore Nevada
Featured Addresses

Fox Ridge Park, 420 N Valle Verde Dr, Henderson, NV 89014, USA