Take A Super Fun Day Trip To Several Unusual Places Found Throughout Nevada
Nevada is known for many things but one aspect that makes it fairly unique among our nation's states is the prevalence of ghost towns. There are more than 600 ghost towns in Nevada, laying out the blue prints for a day trip that's sure to please anyone who loves history. If you want to experience the best day trip in Nevada, the "Old West" and the truly unusual aspects of the desert are awaiting an opportunity to astound you. Prepare to travel back in time, because our collection of ghost towns will transport you to a whole other era.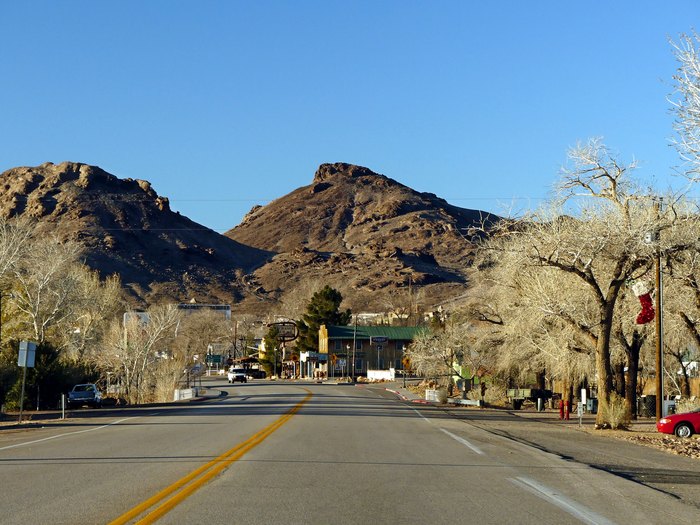 There is so much more to this fantastic state than initially meets the eye. Would you take this day trip of a lifetime in Nevada? Is there anything you would add to it? Share your thoughts in the comments!
Can't get enough of local history? There's much to see when it comes to Nevada attractions and ghost towns. However, they're particularly intriguing when they're actually haunted. Check out the local haunt that is the Tunnel Camp ghost town.
OnlyInYourState may earn compensation through affiliate links in this article.
More to Explore
Best Day Trip In Nevada
Are there any other unique things to do in Nevada?
The possibilities are endless here in The Silver State. Visitors and locals alike can tell you that there are many unique things to do in Nevada, even beyond the infamous Las Vegas Strip. Our state's landscape is mostly desert, meaning it is home to a collective of parks and landmarks that's downright astounding. We also have a history that has led to a rich archaeological record, and some archaeological sites are open to the public. If you spend any amount of time in the great outdoors of The Silver State, you'll fall in love with the beauty of our untamed state.
What are the most popular and best places to visit in Nevada?
Nevada is, understandably, frequented by tourists. With Sin City as our claim to fame, many come here looking for adventure, indulgence, and riches. While the most popular destinations are undeniably popular for a reason, some of the best places to visit in Nevada are unknown to most traditional tourists. Have you ever heard of our "Moon Rocks" in the Hungry Valley Recreational Area? It is a magnificent way to view the majesty of Nevada, although other day trips offer an alternative look at life in our state. You can check out historic petroglyphs, or you can reenact history on the California Trail. There's so much to do in our unique state – you'll surely fall in love!
Are there other day trips that make up the best destinations in Nevada? 
While the best destinations in Nevada are, arguably, just a matter of personal opinion, some stand out as particularly memorable… and for good reason. You can celebrate the glitz and glam of showmanship at an Evel Knievel-themed pizza shop in Las Vegas, or you can unwind with a glass at a local winery. There's also ample hiking, and even visitors to Las Vegas should set aside some time to explore Red Rock Canyon. Prepare to fall in love, because there is so much more to our magnificent state than initially meets the eye.
Related Articles
Explore Nevada
Featured Addresses

101 S 2nd St, Beatty, NV 89003, USA

Goldwell Open Air Museum, 1 Golden St, Beatty, NV 89003, USA

Ash Meadows National Wildlife Refuge, 8757 Spring Meadows Rd, Amargosa Valley, NV 89020, USA