The Heart And Soul Of Nevada Is The Small Towns And These 6 Have The Best Downtown Areas
You may not have heard of some of the small towns in Nevada, but the truth is, Nevada is a big state with a LOT of small towns. Visitors may travel from all over the world to visit places like Las Vegas, but true Nevadans know that our cute small towns in Nevada are where the Silver State spirit thrives! There's always an adventure to be had exploring our small towns and these six communities are especially fantastic. When you feel like a memorable outing, plan a trip to one of these small towns and explore their wonderful downtown areas.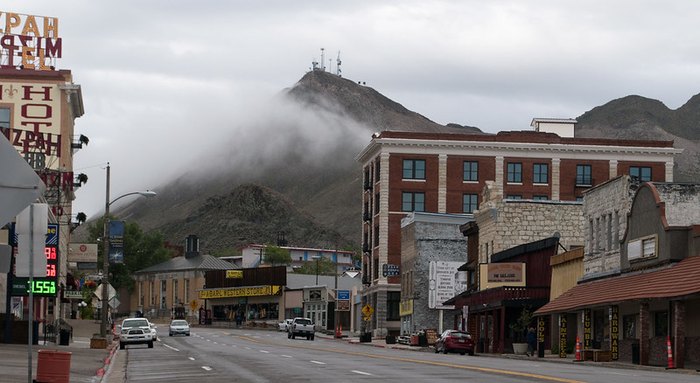 Have you been to any of these wonderful small towns in Nevada? Share your favorite small town with us in the comments below!
OnlyInYourState may earn compensation through affiliate links in this article.
small towns in Nevada
September 14, 2022
What are some picturesque small towns in Nevada?
While Las Vegas and Reno may get a lot of attention, the small towns in Nevada are really what make it special. For those who delight in a charming small town, there are plenty of great ones in Nevada to visit. For instance, Genoa is Nevada's oldest town and has the most photo worthy charm. It's located 25 miles east of Lake Tahoe and 1 hour south of Reno, so it's a great place to explore for the day. Mount Charleston is another picturesque small town, not only due to its small size, but also for its namesake, Mount Charleston, overlooking the town. Head there for some great hiking, and be sure to bring your camera!
What are some small towns in Nevada with cool attractions?
If you think that small towns in Nevada may not have enough to hold your attention for an entire day or weekend, think again. There are some great small towns with cool attractions. For instance, head over to Blue Diamond and the nearby Bonnie Springs Ranch. This western-themed amusement park has a zoo, miniature train, an Old Western town, a motel and a restaurant. Or, for sculpture lovers, head over to the ghost town of Rhyolite and visit the 7.8-acre Goldwell Open Air Museum.