One Of The Most Haunted Cemeteries In Nevada Is Also The Most Beautiful
When you plan to visit Nevada's famed Virginia City, don't forget to stop by the Silver Terrace Cemetery! If you enjoy your history lesson paired with a good ghost story or two, you won't want to miss this haunted cemetery. Set against the windswept hillsides of Virginia City, the Silver Terrace Cemetery is also one of the most beautiful cemeteries in Nevada. It's a spooky, yet peaceful, route into Nevada's history that will bring the past back to life.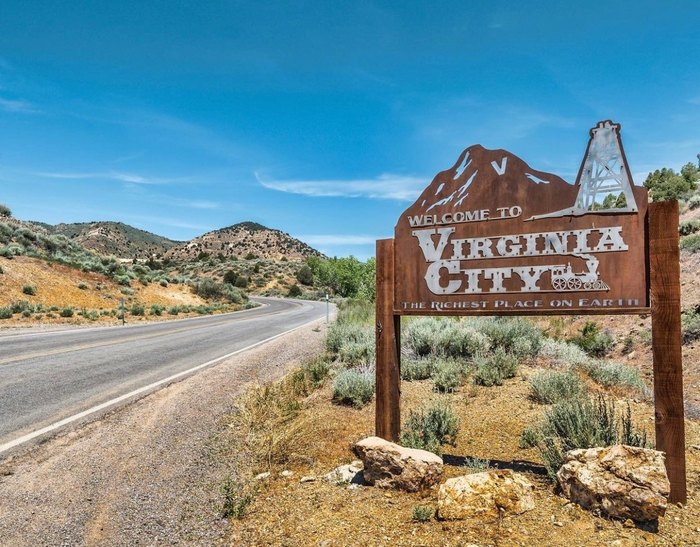 Silver Terrace Cemetery is a graveyard unlike any other. With historic significance to the area and its place along the rolling hillside of Virginia City in Nevada, this haunted cemetery is a wonderful sightseeing option even for the faint of heart. You might want to see these incredibly haunted locations in Virginia City, Nevada while you're here!
Are you in the mood for even more scary places in the state? Take a look at the 10 Most Disturbing Places in Nevada! If you know of any other haunted cemeteries in Nevada, tell us about them via our nomination page for the chance to see your suggestions featured in a future article.
For more spooky fun in Nevada, check out the abandoned town of Rhyolite in our YouTube video:

OnlyInYourState may earn compensation through affiliate links in this article.
More to Explore
Haunted Places In Nevada
Besides the Silver Terrace Cemetery, what are some other haunted cemeteries in Nevada?
Other haunted cemeteries in Nevada are:
Nevada has a real-life pet cemetery, and it's crawling with the spirits of beloved furry friends who have moved beyond this realm. Visitors have reported seeing a spectral cat roaming the grounds after dark.
The oldest continuously maintained cemetery in Nevada, Dayton Cemetery dates to 1851. Folks have experienced everything from unexplained temperature drops to seeing full-blown apparitions here.
Many of Nevada's earliest settlers were laid to rest here, so it only makes sense that the graveyard would be a hotbed for paranormal activity.
What are the most haunted places in Nevada?
Some of the most haunted places in Nevada include:
Widely considered to be one of the most haunted places in Nevada, this historic hotel is supposedly haunted by many different ghosts - especially Room 13.
One of the largest petroglyph sites in the nation, Grimes Point is said to be home to glowing apparitions.
Playgrounds aren't usually the subjects of ghost stories, but this one is an exception. It's allegedly haunted by the ghost of a young boy who was tragically killed in a drunk driving accident.
Related Articles
Explore Nevada
Featured Addresses

Cemetery Road, Cemetery Rd, Virginia City, NV 89440, USA