You Can Stand In Three Different States At Once Near The Town Of Kimball, Nebraska
The border where Nebraska, Colorado, and Wyoming meet may seem like a remote place that's not really worth visiting. But the historical marker there is a must-see for geography enthusiasts and anyone who enjoys visiting all of Nebraska's strange and wonderful monuments.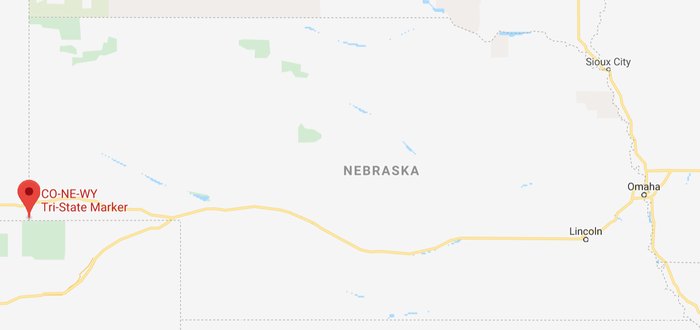 To get to the Nebraska-Colorado-Wyoming tri-state monument, you'll have to drive down some private country roads. It's recommended to plug the coordinates into your GPS rather than rely on Google Maps to guide you. When you see the windmill you'll know you're getting close.
Amazingly, the monument is located just 1.3 miles away from another significant place on Nebraska's map: the highest point in the state. You can't hike between the two because the high point is on an open bison range, but it's worth the short drive since you're already in the area. Read more about Nebraska's high point right here.
Have you ever visited the NE-CO-WY tri-state monument? Tell us all about your experience in the comments!
Address: 41.0017° N, 104.0532° W