The Sinister Story Behind This Popular Nebraska Lake Will Give You Chills
The Cornhusker State may be a beautiful, wonderful place, but fans of true crime know that it has seen its share of crimes and sinister characters over the years. Evil crimes have left their mark on Nebraska, just as they have in other regions of the country. One particularly horrific crime even involved a beloved local recreation area. Have you ever heard of the Harry Strunk lake murders? This is one of history's most grisly Nebraska crime stories, and the lake itself actually became an unfortunate character in the tale.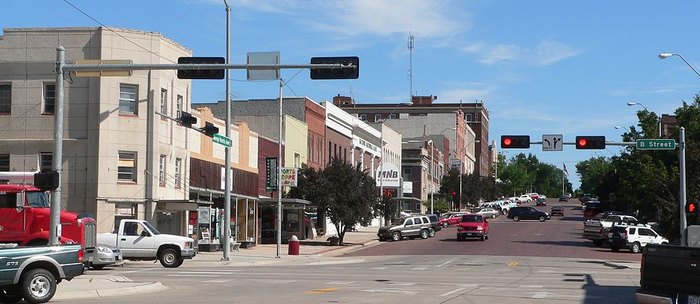 The discovery of the body parts was only one small moment in the history of the absolutely beautiful Harold Strunk Lake and shouldn't dissuade visitors from going out to experience the lake and surrounding area. However, one can't help but wonder if the souls of Edwin and Wilma Hoyt found peace after their bodies were unceremoniously dropped into the water here.
A book and screenplay have been written about the crime. Read "In Cold Storage; Sex and Murder on the Plains" by James W. Hewitt for a fascinating, thorough account of the case. You may never look at this lake the same way again.
OnlyInYourState may earn compensation through affiliate links in this article.
More to Explore
harold nokes kay hoyt hein pictures
What are some more of the most famous murder cases in Nebraska?
While we have a significantly lower crime rate than many states, there have been murders in Nebraska, just like everywhere else. Here are a few of the most tragic well-known cases:
The 1980s cult murders in Rulo led by Michael Ryan made national news and drew the little town of Rulo into the headlines.
John Joubert killed three boys in Nebraska and Maine during the 1980s. He was executed in the Nebraska State Penitentiary in 1996.
Charles Starkweather was another resident of the infamous Nebraska State Penitentiary. He murdered 11 people in a short span of time between 1957-1958, all within the states of Nebraska and Wyoming.
What are some of the most beautiful lakes in Nebraska?
Harry Stunk Lake is a gorgeous lake whose beauty shouldn't be overshadowed by these terrible crimes. Here are a few of the other prettiest lakes in Nebraska:
Calamus Reservoir in Burwell
Lake Maloney in North Platte
Lake Wanahoo near Wahoo
Related Articles
Explore Nebraska
Featured Addresses

Medicine Creek State Recreation Area, 40611 Rd 728, Cambridge, NE 69022, USA