This Epic Train Ride In Nebraska Will Give You An Unforgettable Experience
Despite being the headquarters of Union Pacific, Nebraska is sorely lacking in train ride experiences. We once had several street car lines, scenic railroads, and dinner trains, but they have all since closed. There is one little train line that continues to chug-chug-chug daily, and it's totally adorable. You can't actually climb aboard the tiny model railroad at Lauritzen Gardens in Omaha, but thanks to a few point-of-view videos you can feel just like a passenger.
The model railroad is located north of the rose garden and feels like its own little whimsical world. (The video above is part two of three; you can find part one here and part three here.)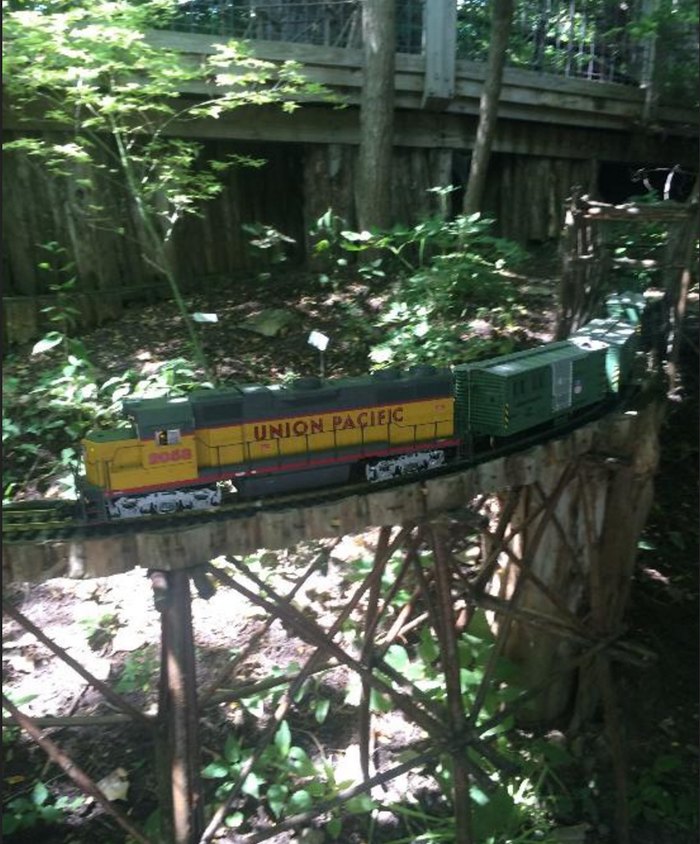 The model train at Lauritzen Gardens is such a fun attraction that you'll be happy you visited. But if you're looking for something a little more off the beaten path, here are some of the weirdest places you can visit in Nebraska.