Not Many People Know That A Labyrinth Is Hiding In Nebraska
In the modern day, people use the term "labyrinth" to describe a maze or a place that is hard to get out of. But in a spiritual setting, a labyrinth is a clear but winding path leading from an outer edge to a center and back again. It's a way to clear your mind by shifting your focus to your footsteps: walking meditation.
The concept of the labyrinth goes all the way back to ancient Greece, and they have been found everywhere from Egypt to California. Who would have thought that you could find one right here in Nebraska, too?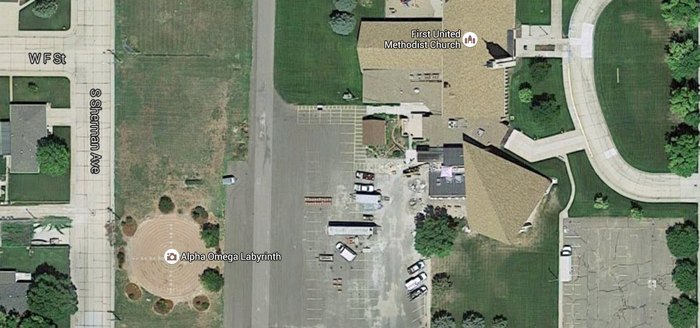 Although it may seem unusual to see this ancient meditation device in the middle of Nebraska, there are actually several more sprinkled around the state. Most are painted on the ground, but some are impressively built up stone paths like this one in North Platte. Those at Yanney Park (Kearney) and the Immaculata Monastery and Spiritual Center in Norfolk are particularly lovely.
Have you walked a labyrinth in Nebraska? Which is your favorite?