Visit These Fascinating Ghost Town Ruins In Nebraska For An Adventure Into The Past
By all accounts, Highway 2 in Nebraska is a scenic stretch of road. You follow it through stunning plains and prairies and hills and everything that makes Nebraska as wondrous as it is. The route begins at the state border with South Dakota; from there, it meanders southeast, eventually ending up in Grand Island, from which it "jumps" over to Lincoln, ultimately continuing on to the Iowa border. Along the way, you'll find yourself passing the remains of plenty of places – towns, farmsteads, homes. Interestingly, one of those ghost towns used to be an incredibly booming place, and it's kind of strange to see just how quiet it is there nowadays, especially compared to what once was.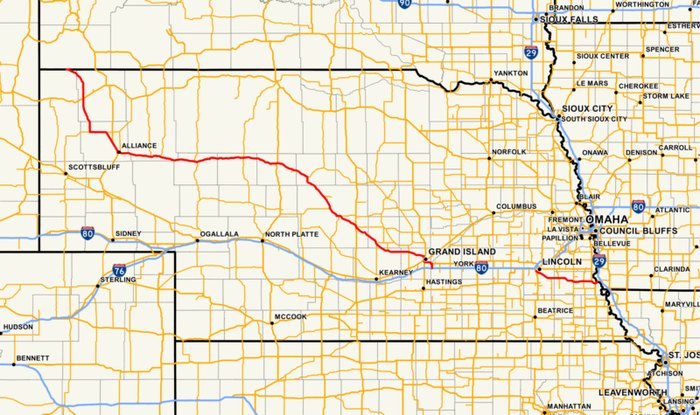 So, what do you think? Have you ever noticed these intriguing ruins along Highway 2 in Nebraska? Have you ever found the commemorative plaque? Tell us about it in the comments! If you have a special place in Nebraska you'd like to see us feature someday, tell us about it by filling out this form. We love hearing from you, and you never know if you'll see your idea turned into an article!
Address: Antioch, NE 69340, USA
OnlyInYourState may earn compensation through affiliate links in this article.