The Story Behind This House In Nebraska Is Incredibly Unique
When Nebraska pioneers began putting down roots in the area, they found a dearth of materials with which to work. The largely treeless prairie didn't provide the wood needed to build traditional frame buildings, so the settlers had to get creative with their building materials. For many, that meant using plows to cut up long strips of sod and slicing them into brick-shaped pieces, then using those earthen bricks to build their homes. Most of the original soddies in Nebraska have since been reclaimed by the earth, but this one is still standing strong.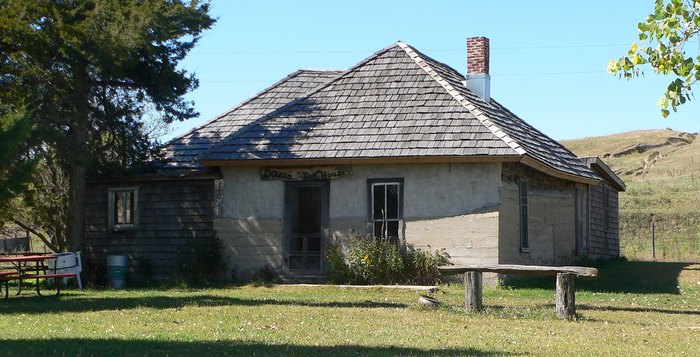 The Dowse House is now a popular tourist destination, particularly for history buffs who want to see what life was like before modern conveniences took over our lives. You can find it at 80560 Oak Grove Rd, Comstock, NE. There is no admission fee to tour the house; call ahead for guided tours or information: 308-628 4370 or 308-628-4231.
Want to see some more historic houses in Nebraska? We've got 15 of them right here.
OnlyInYourState may earn compensation through affiliate links in this article.
Related Articles