10 Beautiful Montana Campgrounds That Are Open Year Round
Looking for a year-round campground in Montana? Well, you're in luck! Even if it's nearing the end of the traditional camping season in Montana, that doesn't mean you've got to pack up your gear for the year. Not all of our beautiful campgrounds close down at the end of September. These 10 are a sample of just some of your best bets for all-year camping in MT.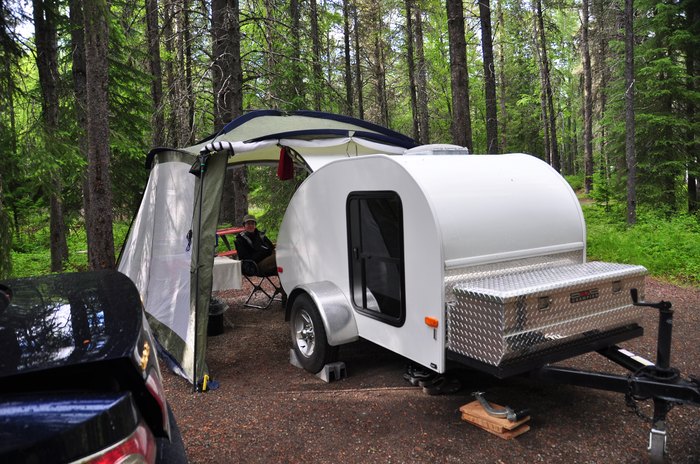 There's no campgrounds like Montana campgrounds. What are some of your favorite campgrounds in the state? Tell us in the comments!
If you are looking for camping and don't need it to be a year-round campground in MT, check out some of the best camping spots in MT.
OnlyInYourState may earn compensation through affiliate links in this article.
year-round campgrounds in Montana
June 16, 2022
What are the most well-known parks in Montana?
Aside from the really really well-known parks in Montana like Yellowstone National Park and Glacier National Park, Montana has 55 state parks.
Located in Dillon, you'll find the 1,254-acre Bannack State Park. Founded in 1862, today, you can explore this Old West ghost town where gold was first discovered in the state and its more than 60 structures. You can also fish, bike, birdwatch, or take a tour. And this is also one of those places where you'll find a year-round campground in Montana.
Wild Horse State Park is an island park located off Flathead Lake in Big Arm, only accessible by boat. Here, you'll find a great deal of wildlife, such as big horn sheep, bald eagles, and of course, wild horses. There are four miles of hiking trails as well as fishing, swimming, and boating opportunities.
What are the most beautiful lakes in Montana?
There are over 3,000 lakes in Montana. Just to name a few, there's:
Flathead Lake is located in northwest Montana. At 200 square miles, there's a lot to explore of this clear lake, including six parks, which offer a variety of activities, such as hiking, swimming, boating, and wildlife viewing. You'll also find some of the best all year camping in Montana as well as indoor accommodations along its shore.
Lake McDonald sits inside Glacier National Park, and at nearly 7,000 acres, is the park's biggest lake. You can get views of this clear lake and its colorful pebbles from Going-to-the-Sun Road, or you can take one of the many hikes that surround it. Aside from fishing and scenic boat tours, there are no other activities allowed on the lake. But just seeing it is enough.
What are the best family-friendly campgrounds in Montana? 
Camping in Montana is a favorite pastime, and if you've got family with you, there are tons of campgrounds that can accommodate and entertain all ages.
In Darby, Three Frogs Campground has a swimming beach and allows canoes and motorboats on Lake Como. There are also plenty of hiking trails as well as fishing, biking, and horseback riding opportunities.
Many people visit Lewis and Clark Caverns, a large limestone cavern and Montana's first state park. And here, you can get your fill of speleothems, stalactites, and stalagmites, and then camp right in the park. Other activities here include hiking and horseback riding trails. Best of all, it's also a year-round campground in MT, though not all facilities are up and running during the colder months.