See The State's Largest Waterfall From This Swinging Bridge In Montana
Montana has a lot of bridges — over 5,000, to be precise. And while all are memorable, some are just a little extra special. Like the bridge at Kootenai Falls. Near the towns of Troy and Libby, the Kootenai River enters a canyon and flows over the eponymous waterfalls — one of the largest free-flowing falls in the Pacific Northwest. It's truly a must-visit natural wonder in Montana. This swinging bridge in Montana has the most scenic views, and takes you to the state's largest waterfall, too! It's the kind of experience that's almost magical, and will have you all heart-eyes-emoji for The Treasure State. Let's take a look: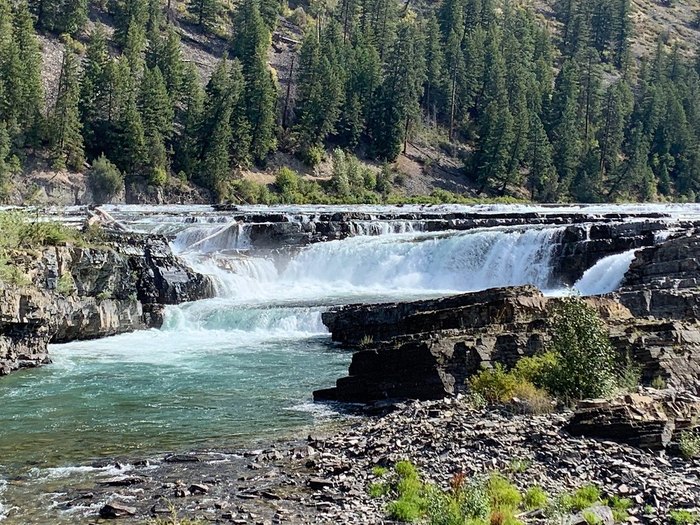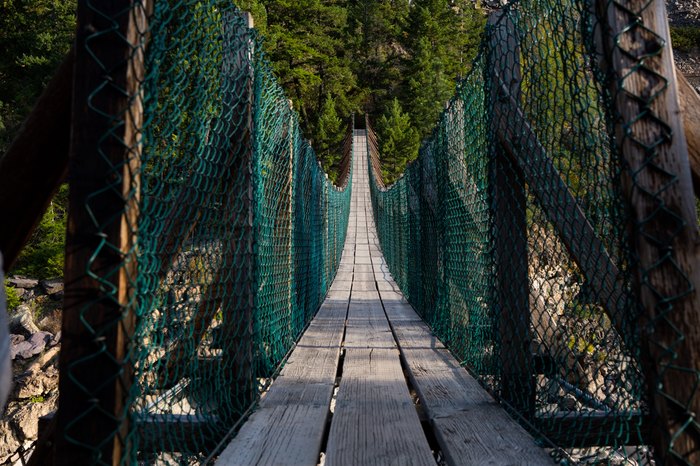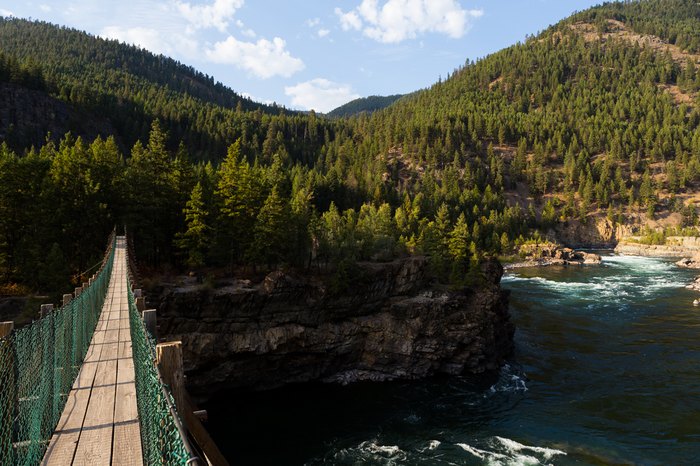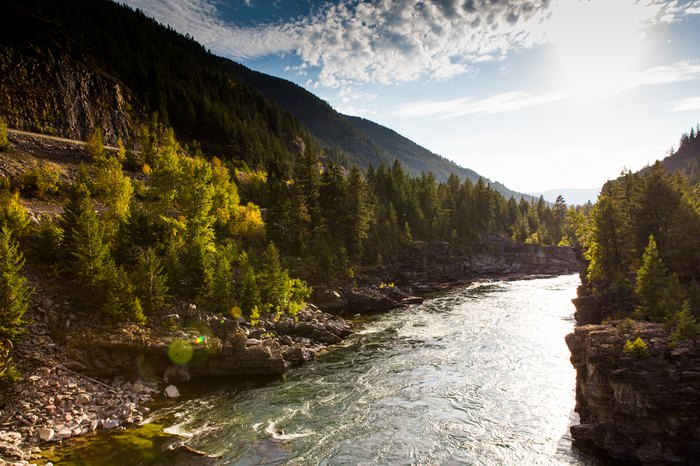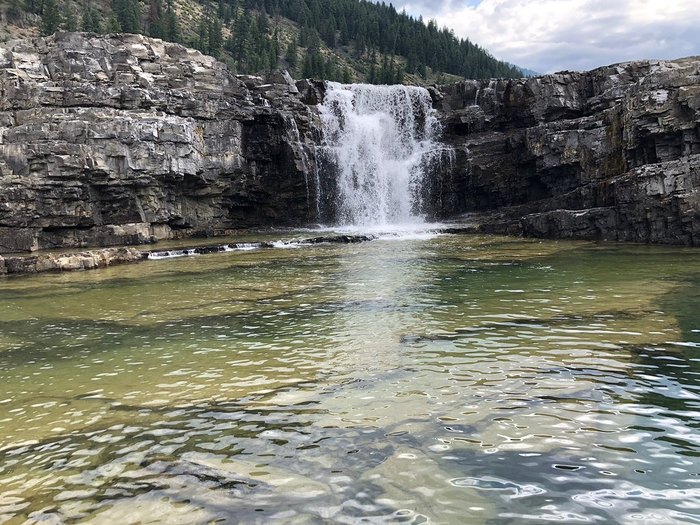 Have you been to this epic swinging bridge in Montana? Kootenai Falls is definitely something to put on your Montana bucket list, for sure. (These 10 memorable day trips should also be on your must-do list for the state!)
Address: Kootenai Falls, MT 59935, USA
OnlyInYourState may earn compensation through affiliate links in this article.
Swinging Bridge In Montana
February 10, 2021
Does Montana have any other unique bridges?
Kootenai Falls may be the best swinging bridge in Montana, but it's certainly not the only unique bridge in The Treasure State! Natural Pier Bridge in Alberton is a true Montana treasure — you'll find it on the South Frontage Road at the head of the spectacular Alberton Gorge. And when you see it, you'll realize how much it enhances the landscape. It will make you swoon for our beautiful state! And if you're looking for a pedestrian bridge in Montana, the Thompson Falls High Bridge is incredible. This bridge was built in 1911 and renovated to be pedestrian-friendly in 2010. Walk across and you'll see stunning view of the dam, fish ladder, and a beautiful vista of the Clark Fork River.
Are there any footbridges in Montana?
What is it about bridges that is just so charming? (We love bridges around here, too!) These seven hikes in Montana all lead to fairy-tale perfect footbridges — in addition to being utterly, breathtakingly, beautiful. And the hike at St. Mary and Virginia Falls Trail in Glacier National Park is straight out of a fairytale. In addition to taking hikers past not one, but two breathtaking waterfalls, the trailhead for this moderate-level, 2.9-mile trek is located near East Glacier Park Village, and the wooden footbridge is definitely one of the highlights.
What's the absolute coolest bridge in Montana?
While we don't like to play favorites… we're going to play favorites here and say that Koocanusa Bridge, the subject of this entire article, is the absolute coolest bridge in Montana. And that's saying a lot: there are just over 5,000 bridges in the state of Montana (a number that seems pretty high until you take into consideration that our state is the fourth largest in the nation). And if you've ever crossed the Koocanusa Bridge, you know it's truly something special. Not only is it the tallest bridge in the Treasure State, but the views are absolutely stunning. Go there now!
Address: Kootenai Falls, MT 59935, USA
OnlyInYourState may earn compensation through affiliate links in this article.