These 9 Stunning Montana Hikes Are Well Worth Working Up A Sweat
If you're new to hiking, it's best to start small and stick to Montana's shorter trails. But eventually, you'll be ready for more of a challenge. The hikes on this list aren't exactly easy, but when you take in the views, you'll see why they're worth the trek and definitely among the best hikes in Montana.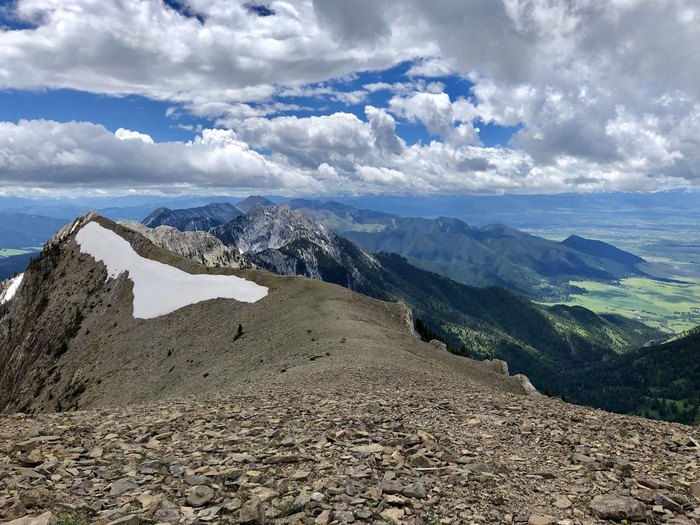 These trails are certainly beautiful, but they aren't easy. If you're short on time, try one of these hikes under 5 miles.
OnlyInYourState may earn compensation through affiliate links in this article.
Best hikes in Montana
June 10, 2022
Are there any hikes in Montana that are under 5 miles long?
While there certainly are many long strenuous hikes in Big Sky Country, there are numerous that are a lot shorter but no less pleasurable, clocking in at under five miles. Heart Lake Trail is one of the best easy hikes in Montana. It extends about 2-1/2 miles and leads to the largest lake in the Superior, MT area. Diane Gabriel Trail, located inside of Makoshika State Park, is only a mile long and is one of the best kid-friendly hikes around Montana as well. These are just a few of the wonderful short hikes you can find.
Can you share some accommodation options in Glacier National Park?
Great question! There are some amazing accommodation options in Glacier National Park to suit your tastes and vacation desires. One of them is Cedar Creek Lodge. For this area the lodge would be considered a more "modern hotel," yet it offers all of the customary creature comforts you'd expect for resting your bones after a long day at the park.
What is there to do in Bozeman?
Bozeman is a popular city in Montana (the state's fourth-largest) and not only offers a great deal to do, see, and experience but has also managed to maintain its original small-town character and charm. Fishing is big here, so be sure to bring along your rod and reel. For other outdoor pursuits that take advantage of the natural environment, there's skiing, snowboarding, and of course, lots of hiking trails. Bozeman also offers great shopping, performance venues, annual events, spas, and tours. The list of things to do here is endless.
Where can I find kid-friendly hikes around Montana?
You can enjoy lots of kid-friendly hikes around Montana to suit not just little kids, but the little kid in all of us! In Bozeman, there's one called Palisades Falls, which is also one of the most scenic hikes in Bozeman. While there you can also hike the Sourdough Creek Nature Trail, which is a real area family favorite. And last, but certainly not least, on your way to Yellowstone National Park at the Gallatin Gateway, you might stop by the Rat Lake Trail, one of the most popular easy trails in the state.